Actor and YouTuber Rahul Vohra died due to COVID-19 complications at a hospital in East Delhi. He was 35 years old, shared his COVID-19 diagnosis and struggle for treatment via Facebook.
But when anyone search for 'Rahul Vohra' on the Google, they get the result as follow,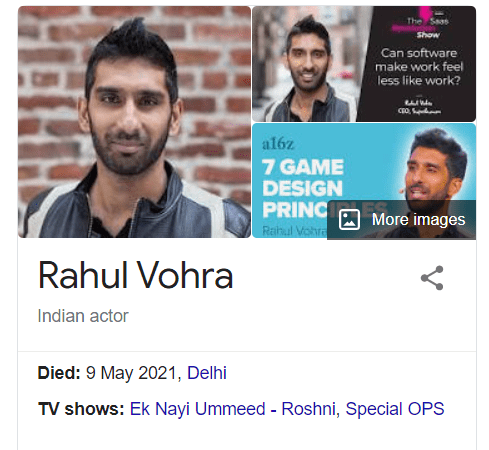 The Rahul Vohra mentioned in this pic is a CEO of Superhuman – which is a software company.
Google being a Tech Giant Company, their AI made a huge blunder. They made a living person died. They are featuring the wrong image of Rahul Vohra. The question should arise to us, Is Google Search really reliable to use? Are Every result on Google Search is legit?