Anime is widely popular across the world and there are numerous anime animations produced and released every year. For a beginner, it might be a confounding task. So, I have curated a list of the best anime for beginners!
1. Naruto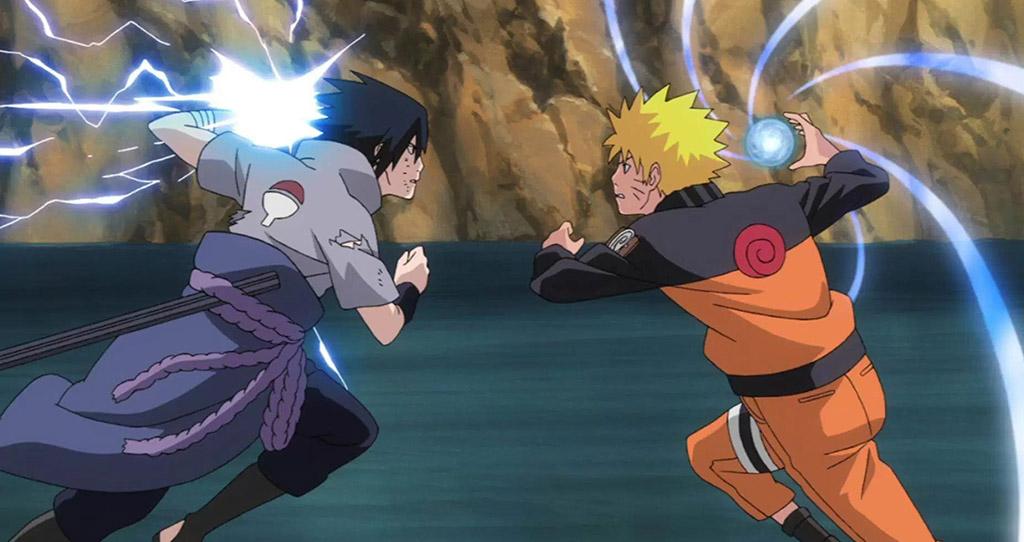 This is one anime where many are introduced to the anime world, and yet some do miss it in the beginning. Naruto is a fun to watch, action-comedy anime revolving around a young ninja called Naruto Uzumaki.
Naruto is a young hyperactive ninja yearning to be the Hokage (leader) of his ninja village. The strongest and wisest in the ninja village can become. The story is about his journeys and challenges he faces in his life quest and some secrets of the ninja world.
The main aspect of Naruto is its beautiful English dubbing. Many anime viewers complain regarding English dubs and prefer original Japanese with English subtitles. However, Naruto's dubs are surely able to help new anime viewers enjoy the anime with barely any complaints.
2. Kimi no Nawa (Your Name)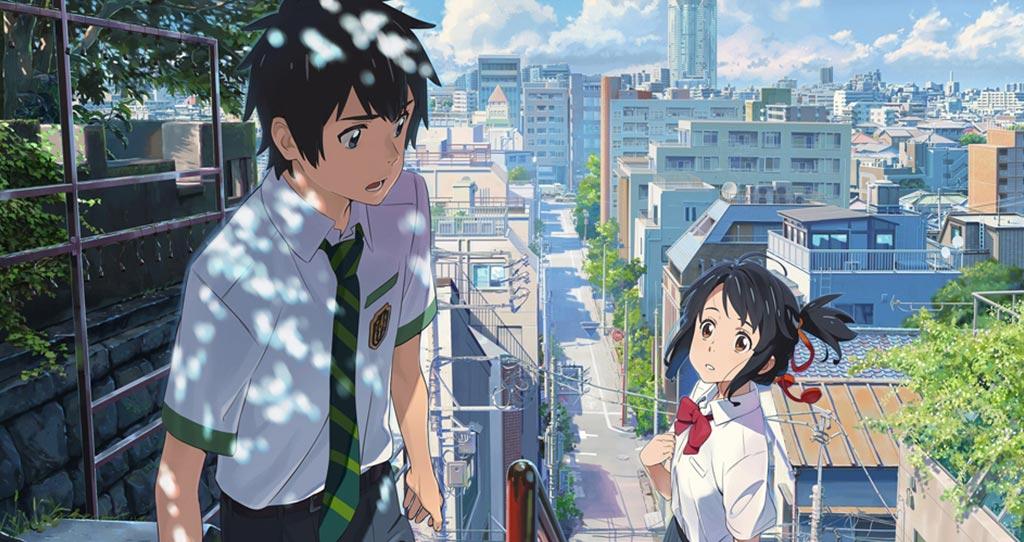 Your Name is an anime movie with off the chart reviews with 98% tomato meter. 94% audience score in rotten tomatoes and 8.4 IMDb. Your Name is a fantasy romcom by Makoto Shinkai, for all aged groups. Sharing the story of two teenagers bounded by faith or magic.
The story follows two teenagers Taki Tachibana and Mitsuha Miyamizu where one lives in the bustling Tokyo city while other in the rural town of Gifu Prefecture. One day, they find that they have swapped places with each other by interchanging bodies with each other, temporarily. Earlier they believed this to be a dream but later they find out it's as real as it could be. The story follows these two getting adjusted to their new life as it keeps happening often, and how their relationship progresses throughout the movie.
Kimi no Nawa has one of the most beautiful animations out in the Japanese anime movie industry along with the story progression and character voice acting. One can watch this movie in dubbed as well.
3. Fairy Tail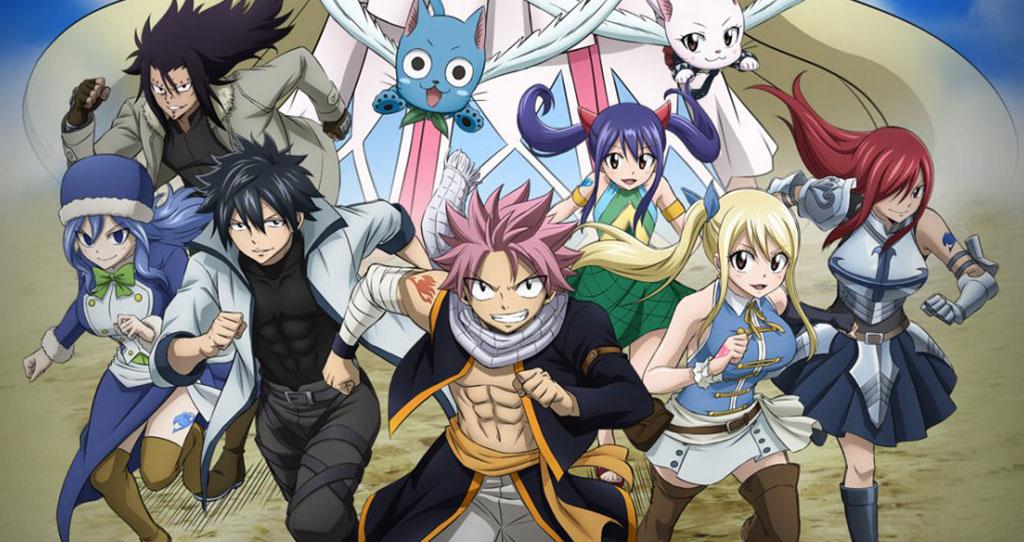 A fantasy-comedy anime which slowly becomes more than that and leaves a good impression on the viewers for a long time. Fairy tail is usually people's first anime just as common as Naruto but made to this list. As you might have missed it and exactly what you are looking for in anime as someone who has just dived into the world of anime.
The story follows about adventures of a magic guild of the same name as the anime, Fairy Tail. The adventures of its members including Natsu, Grey, Lucy and their little blue cat-like companion, Happy. Fairy Tail is a huge guild with many more members and a guild master which is the most famous guild among all the wizards.
This is another action-packed anime with both English dubbed and Japanese with English subtitles. Moreover, if you loved action-adventure anime like Naruto you might want to give this a try. Though they have different themes, Fairy Tail is also one of the few most comfortable anime for new viewers to watch.
4. Tsuki ga Kirei (The Moon is Beautiful)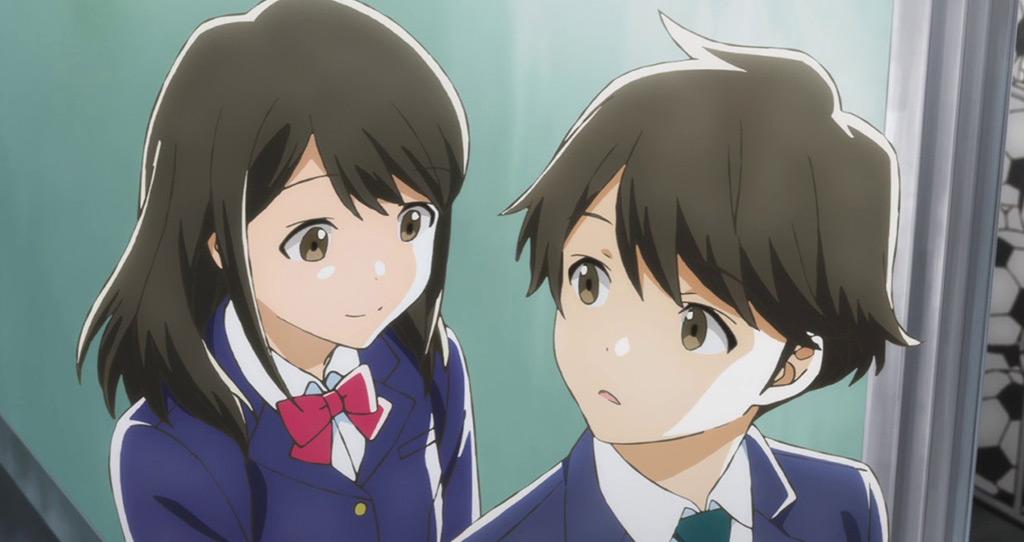 Tsuki ga Kirei is a simple romance story of two junior high teenagers with beautiful animations and plenty of wholesome moments. This is the only anime on the list to not have any supernatural or fantasy elements. It is a pure romance story in the ongoing daily lives of two normal students spending times with each other and with their friends.
This anime made to the list to help new viewers get a different taste to the side of anime which is generally overlooked. Tsuki ga Kirei really shows – how well anime can work on romance stories as well to get a broader view of what more can anime offer.
5. Boku no Hero Academia (My Hero Academia)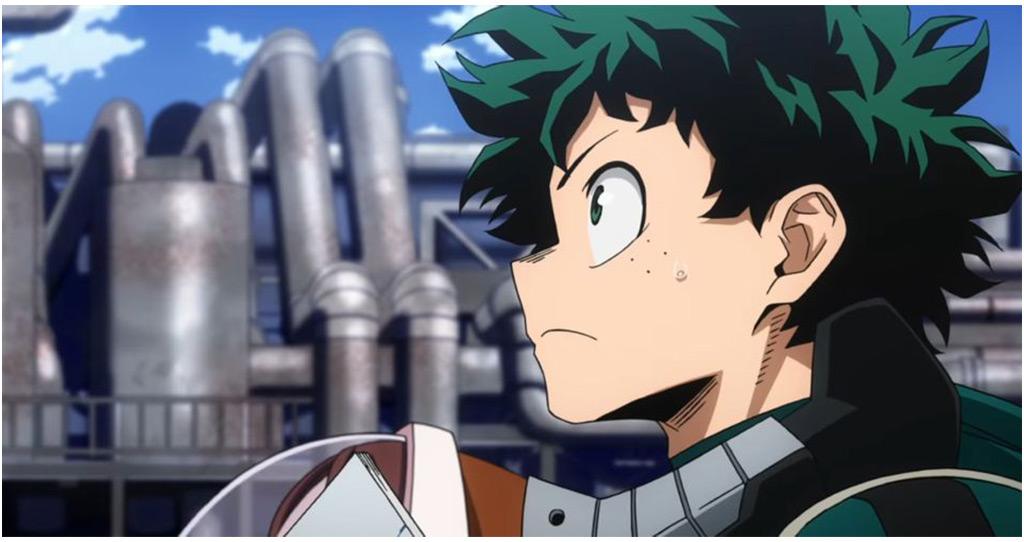 My Hero Academia is the story of a young teenage boy Midoriya who lives in a world where many people are born with some kind of supernatural or superpower. That divides their society into heroes and villains. Midoriya also aspires to be a hero but is born without any sort of power. Until a chance encounter with the world's greatest superhero ALL MIGHT, which strengthens his resolve further to get admission in the nation's best superhero high school U.A. Academy.
A superhero anime is something many viewers can connect to especially those of the Marvel fans, as this anime plays the same card of being a comedy. Furthermore, switching to a more serious tone when needed, but obviously much different than what Hollywood offers.
Several aspects of this anime show inspiration from western-style entertainment of movies and tv series which makes the anime closer to what viewers of Hollywood movies are used to.
Rohit Das, an IT Engineering student and a young gamer with the field of interest in IT, Business, Politics, Anime and Gaming