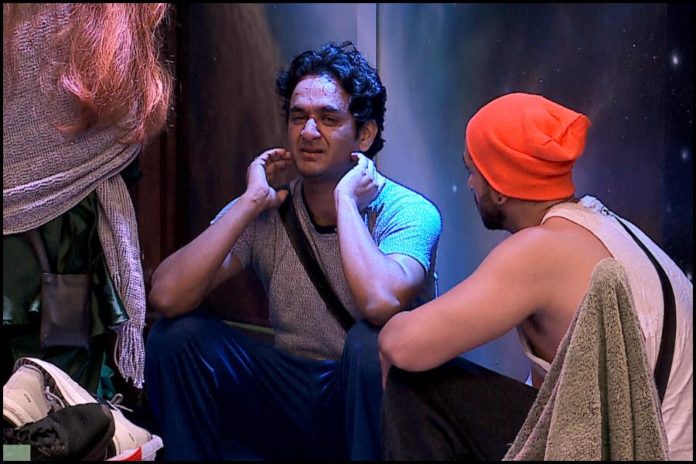 Bigg Boss 14 is inching closer to the finale. This weeks elimination will bring a close to the 17th week of the season. This season has seen obstacles galore but its power to rise from the ashes has made it the success which it currently is. Bigg Boss 14 was earlier the lowest in TRP in comparison to its previous seasons but is not in the top 5 seasons. Bigg Boss 14 however has given the contestants alot of liberties. They were allowed to leave the house and come back as well which is rather shocking considering the game is all about mental capabilities.
Bigg Boss 14 Eviction Week 16 Voting Trends and Analysis for 27th January 2021
In tonight's episode, Vikas Gupta finally revealed the problems he has faced in the last few years. For the longest time, Arshi Khan has been targeting Vikas about his family issues and personal problems. To not reveals his life on national television , Vikas has shown alot of strength. But he finally caves and decides its better to come out with it rather than drag the truth on. He tells the housemates that he was deeply in debt and did not have money to take care of his parents. That is when he requested his parents to sell a property they own and use his share of the money for their treatment. He did not throw his mother out of the house but asked her to shift elsewhere due to money issues.
A task is held for the conetsatents to retrieve what they lost during the nomination process. The house is divided into two teams ; Team Red comprising of Rubina, Abhinav, Nikki and Arshi and Team Yellow inclusive of Rahul, Aly, Devoleena and Rakhi. Abhinav loses his control in the game and acts out of order. He not only throws the cycles into the pool but also pushes Aly.
Bigg Boss 14 Voting Results Week 17 Eviction – 27th January 2021
Rahul Vaidya
Devoleena Bhattacharjee
Vikas Gupta
Nikki Tamboli
Bigg Boss 14 Elimination Nominations List Week 17
Nikki Tamboli
Rahul Vaidya
Devoleena Bhattacharjee
Vikas Gupta
Which Contestants Are Safe This Week in Bigg Boss 14 Elimination This Week?
Rahul Vaidya will lead the voting trends as of this week. He is one of the most popular contestants in the house and his constant source of entertainment makes him very well liked. Rahul is likely to be one of the finalists as a result of which he will not be eliminated anytime soon. Game wise, Rahul has been high on entertainment and fights especially with Rubina as they detest one another. In tonights episode, Rahul requests Nikki not to bring his fiancé Disha Parmar into the game with her crude remarks. He states that she should talk about him if she needs to be but need not disrespect Disha.
Which Contestants Are in Danger this Week in Bigg Boss 14 Elimination This Week?
Nikki Tamboli is in danger this week of elimination. Her behaviour in the house has been questionable ever since she reentered. Nikki was a ball of joy and source of entertainment in the first half of the show but over time she became arrogant and crude. The contestants understood the person she is and so did the audience which is why they eliminated her once before. Nikki is rude and disgusting when it comes to retaliating, she stoops down to the lowest of low in times like this. Nikki is known for treating people like tissues, use and throw. Her behaviour has been detested by all within and outside the house as a result of which she will most likely be eliminated this week.
How to vote on Voot Online for Bigg Boss 14 Voot App?
Download the Voot App from the Play Store
Then register your account using email or Facebook Id.
Once you are done, search for Bigg Boss 14 vote.
Search for your favourite contestant and vote
This article is auto-generated by Algorithm Source: thenewscrunch.com