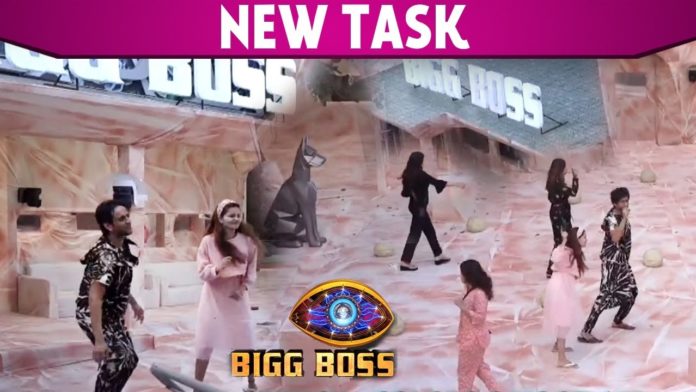 Bigg Boss 14 has been in the news for the last few months and not always for the right reasons. Initially the show was not doing well as the audience was not responding to the controversial reality show.There were multiple entries and exits all done for the purpose of rebranding the show. From the beginning contestants have been allowed to step out and step back into the house which is predominately against the house rules. However, this season Bigg Boss has been unconventional and comparatively unlike its predecessors.
Devoleena and Vikas Gupta have entered the house yet again. Vikas has recovered and been sent back into the game while Devoleena will be playing as the proxy of Eijaz Khan. Devoleena has been a propagator for Rubina when she was outside the house. The new task has been set up the house. The housemates are divided into two teams; Team Yellow comprises of Rahul, Nikki, Aly, Arshi and Sonali while Team Red has Rakhi, Rubina, Abhinav, Vikas and Devoleena.
The twist in the game arises when Nikki refuses to play for her own team and flips in order to play for the red team. She is playing for Rubina as she claims that if she plays for her own team, they will end up having arguments. She has no intention of attaining temporary happiness but wants permanent happiness in a place where she is appreciated. Nikki then deliberately broke a number of house rules which in turn gave Team Red 10 points.
In the task, one unite will be earned every round. Units will be charged when the teams use facilities which belong to the house and not the makeshift set that has been created for the purpose of the task. In the task, the housemates have to earn the units or lose them by using the facilities. A burger is sent in the house, once eaten four units will be charged.Nikki eats the burger and this wrecks hell in the house among the housemates.Furthermore, Rubina pushes Rahul in the task. Aly comes in support of Rahul and bashes Rubina and her husband. Abhinav says that he wants to slap Rahul, Aly stands infant of Rahul and says if Abhinav has the guts then he should try hitting.
The other issue the house is facing is the lack of food. In the doll task, Aly won and was asked to get the ration until the next afternoon. Post that the housemates are starving and performing the task in that mental and physical state. Rakhi is unable to control her hunger pangs. She eats bananas but is still not satisfied. Bigg Boss crew members enter with burgers and fries to tempt the housemates.The burger if eaten, the contestant will be charged four units. Rakhi is seen adoring the burger through the glass door. Their need for food is dire.
This article is auto-generated by Algorithm Source: thenewscrunch.com