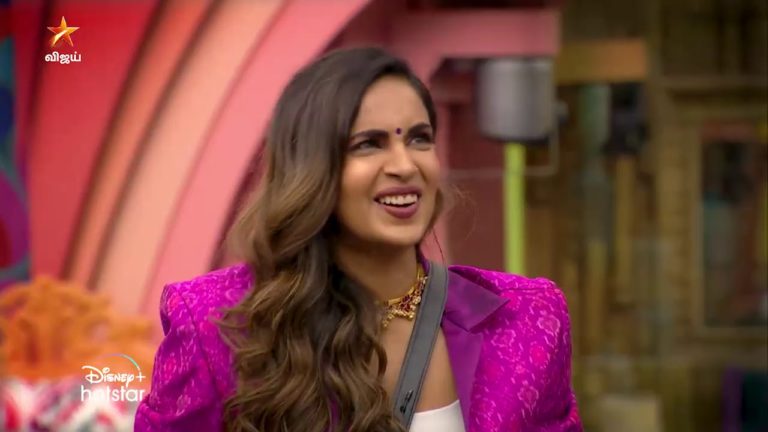 Bigg Boss Tamil season 4 has touched its 100th day today. Yesterday four former contestants came as guests to the Bigg Boss house. Archana, Aranthangi Nisha, and Rekha came yesterday, while some more guests have arrived today.
Samyuktha mockingly spoke about Aari as soon as she entered the house. It is noteworthy that there is already a lot of conflict going on between Aari and Samyuktha.
During the fight between Balaji Murugadoss and Aari, Ramya came between and picked up Balaji's side. At the time, Ari was accusing Ramya of being one-sided.
That is what Samyukta mockingly has talked about in today's episode. "I picked up Bala from there to keep the commotion going. But he said you are in favor of Bala," Ramya told her side of the story. Speaking afterward, Balaji said, "Even if we exchange pleasantries with someone, they say we have formed a 'group'."
When Samyuktha came to BB's house, she hugs Balaji as 'baby' and comforts him. It is also noteworthy that Balaji Murugadoss looked at her, and his eyes widened slightly. He was getting very emotional, seeing Samyuktha.
Here is the promo video:

This article is auto-generated by Algorithm Source: thenewscrunch.com