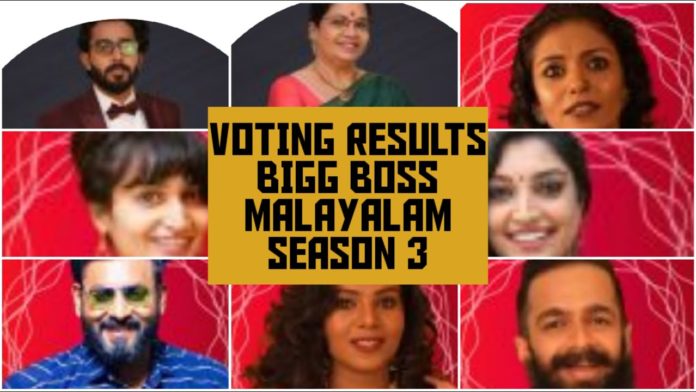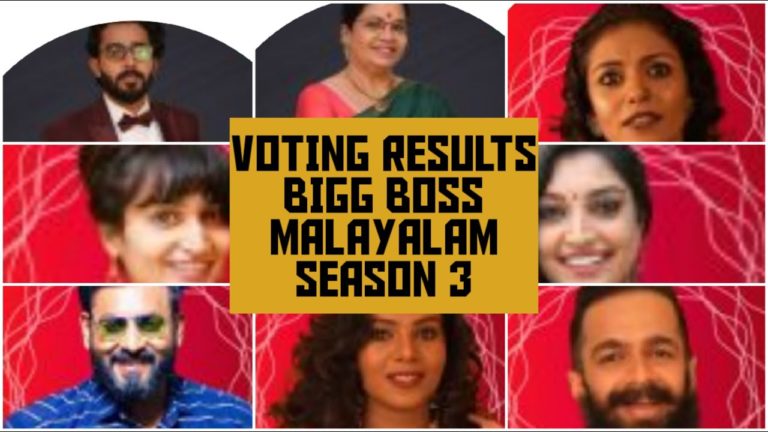 Bigg Boss Malayalam Season 3 enters its fifth-week amidst nominations task and an entertaining 'role-play' task. Seven contestants entered the dangerous path to elimination. However, only one will kiss goodbye to their Bigg Boss journey this Sunday. Lakshmi Jayan and wildcard entrants Michelle Ann and Angel Thomas were the contestants who got evicted so far.
An entertaining nominations task and a touch of gruesome fights set the tone for Bigg Boss Malayalam 3 this week. However, a captivating 'role play' task was announced by Bigg Boss after the success of last week's college task. The contestants are dressed as one famous character from the Malayalam industry.
After two consecutive weeks of nominations, Manikuttan and Soorya Menon were safe. However, Rithu Manthra reentered the nominations after a week's break. Sajna and Firoz are making waves among the audience with their stellar performance.
The drama surrounding this week's character task performances is impacting the voting results by considerable means. Rithu Manthra and Remya Panicker are lurking around in the bottom two and Kidilam Firoz's safety seems to be a huge positive for her prospects this week.
Bigg Boss Malayalam 3 Voting Results Week 5 Eviction – 16th March 2021
Dimple Bhal – 20% vote share (40,252 votes)
Sajna and Firoz – 18% vote share (36,713 votes)
Remya Panicker – 9% vote share (18,521 votes)
Sai Vishnu – 12% vote share (24,115 votes)
Kidilam Firoz – 16% vote share (32,210 votes)
Rithu Manthra – 12% vote share (24,697 votes)
Majiziya Bhanu – 13% vote share (26,001 votes)
Bigg Boss 3 Malayalam Nominated Contestants Week 5
Dimple Bhal
Majiziya Bhanu
Remya Panicker
Rithu Manthra
Sajna and Firoz
Sai Vishnu
Kidilam Firoz
Bigg Boss 3 Malayalam Eviction Week 5 Voting Trends and Analysis
The character task and nomination task was the major highlight of this week. All the contestants were eligible for nominations this week. However, there was a tough competition for safety this week.
Ramzan's brilliant stint in Bigg Boss Malayalam 3 continues as the talented youngster escapes another week with his captaincy.
Rithu Manthra's dwindling popularity is a concern as she enters the bottom two. Interestingly, Rithu was in the top two of the first week's nominations voting results.
Sajna and Firoz's nomination this week fails to deter the couple's tenure in the house as they surge to the top two.
Dimple Bhal continues to impress but she faces tough competition from Kidilam Firoz and Sajna/Firoz for the top position. Her performance as Revathi from Kilukkam.
Remya Panicker struggles to connect with the audience as competition toughens.
Manikuttan continues to impress with yet another amazing performance.
Captain Noby was safe from nominations this week. 
Who Will Be Safe From Eviction This Week?
According to reports, Dimple Bhal and Sajna/Firoz are likely to be safe this week.
Who Will Be in Danger of Eviction This Week?
According to reports, Remya Panicker or Rithu Manthra is likely to be evicted this week.
Bigg Boss Malayalam 3 Evicted Contestants
Lakshmi Jayan (Week 2)
Michelle Ann (Week 3)
Angel Thomas (Week 4)
Vote to save your favourite contestant
This article is auto-generated by Algorithm Source: thenewscrunch.com