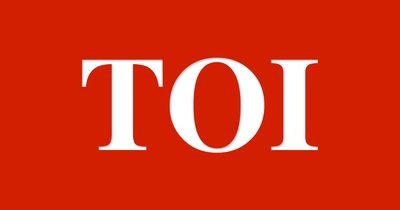 Ghaziabad/Noida: Two people were arrested in Ghaziabad on Tuesday for allegedly selling oxygen flow meters in the black market.
The accused were identified as Danish (29) and Mohsin (30), both from Delhi. They used to purchase the flow equipment for Rs 1,000 to Rs 1,200 from different medical stores in Delhi and sold them to relatives of Covid-19 patients for Rs 15,000 in Ghaziabad. Police recovered 25 flow meters, Rs 12,000 cash, three mobile phones and a car.
With this, a total of 28 persons have been arrested for allegedly hoarding and black marketing of critical medicines during the peak of the second Covid wave. From April 1 till date, police have also recovered over Rs 39 lakh worth of cash from their possession.
As many as 72 vials of Ramdesivir injections, 750 oxygen cylinders, 5 oxygen concentrators and 59 flow meters and other life-saving equipment were also recovered by the cops in the district.
A senior police official said of the Rs 62.7 lakh recovered from all those accused of black marketing in UP, Ghaziabad accounted for 60% of the amount. Also, UP Police have recovered 1,350 oxygen cylinders, of which 55% were from Ghaziabad.
Amit Pathak, DIG and SSP (Ghaziabad) said two teams under Dr Iraj Raza, SP (rural) and Nipun Aggarwal, SP (city 1) are tackling the crisis. While Dr Raza is conducting raids in hospitals and medical stores to check for black marketing of Remdevisir, Aggarwal is conducting raids at various places to check the same for oxygen cylinders.
Dr Iraj Raza, SP (rural) said, in the beginning, the cops got numerous calls at different numbers and we started to act upon it. "We made a Remdevisir distribution system. The government hospitals were taking vials of injections from the CMO office. The private hospital used to purchase the drugs from dealers. We contacted every hospital in the district to know about their requirements. Then, we contacted the dealers and daily, dealers started to send their reports of how many vials of Remdevisir injection were given to which hospital and then we match the requirements of the hospital," he said.
In Noida, police have arrested over 30 people for black marketing and recovered Rs 4.85 lakh worth of cash.
As per the data given by the media cell of Noida police, cops recovered 122 vials of Remdevisir injection along with one bottle of 100mg Remdevisir, 8 oxygen cylinders, 3 oxygen concentrators, 3 flow meters and 24 other medical equipment from their possession.
Abhinendra Singh, SI in the media cell of Noida police, said police have recovered six cars, including Ertiga, Brezza and three two-wheelers.
FacebookTwitterLinkedinEMail