It sort of feels like we've been living in a long Black Mirror episode the past year, relying heavily on technology, social media and video calls to maintain most relationships and any resemblance of human connection throughout most of 2020 and all of 2021 so far. As a result of both social distancing and winter blues, we could use something to binge, and a lot of us are looking forward to Black Mirror Season 6. However, it's unclear when or if we'll see it. Here's everything we know so far.
The series created by Charlie Booker first aired on Channel 4 before making its way to the streaming service for seasons 3-5. The streaming network also set out an interactive movie Bandersnatch. Black Mirror has observed a very impressive lineup of die-hard stars, including Anthony Mackie, Miley Cyrus, Domhnall Gleeson, Haley Atwell, Jon Hamm, Rafe Spall, Oona Chaplin, Christine Milloti, Letitia Wright, Yahya Abdul-Mateen II, Hannah John-Kamen, and Michaela Coel, just to name a few.
How Many Seasons Of Black Mirror Are There?
Right now, there are five full seasons of Black Mirror on Netflix. As previously mentioned, the first two series came out on Channel 4 in December 2011 and February 2013. The third, fourth, and fifth seasons came out on Netflix in 2016, 2017, and 2019.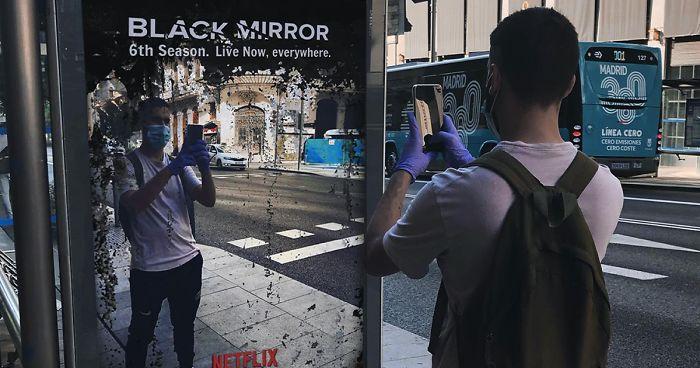 Will there Going be a Black Mirror Season 6?
It's unclear if Black Mirror will have a sixth season.
Creator Charlie Brooker admitted in an interview with The Radio Times that he isn't sure if it's the right time for a new season of the series and that he's focusing on work with more levity.
"I've been busy, doing things. I don't know what I can say about what I'm doing and not doing. At the moment, I don't know what stomach there would be for stories about societies falling apart," Brooker said, "so I'm not working away on one of those. I'm sort of keen to revisit my comic skill set, so I've been writing scripts aimed at making myself laugh."
How many episodes will there be in Black Mirror season 6?
This appears to be up in the air right now, with Brooker hinting that they are going to once again toy with the format of the show. "We could do one-offs, we could do an ongoing story, we could do spin-offs," he said.
We may well have seen the last of the six-episode seasons.