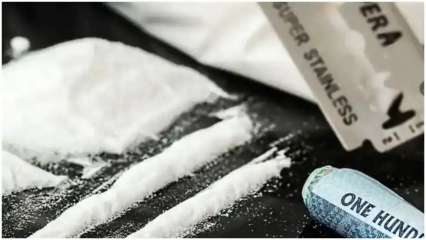 Customs officials in Delhi found over 3,900 grams of the drug MDMA, commonly known as "ecstasy" in a consignment of lehengas, that was being sent to Australia. According to the customs officials, the seized drug worth Rs 1.7 crore.
The drug was caught at the foreign post office (PFO) by intelligence officials based in Delhi. The stock was hidden inside the delivery package of the lehengas.
The official said they found over 3,900 grams of the drug MDMA commonly known as 'ecstasy', these were found concealed in the intricate work on the traditional Indian wear.
A person may experience the intoxicating effects of MDMA within 30 minutes after taking a single dose. Those effects include an enhanced sense of well-being, increased extroversion, agony or empathy toward others, and a willingness to discuss emotionally-charged memories.
However, MDMA can also cause several adverse health effects as it is a dangerous drug, that is chemically similar to both stimulants and hallucinogens, the synthetic drug can lead to panic attacks and in severe cases a loss of consciousness or death.
Earlier on February 7, customs officials in Delhi seized around 60 lakh cigarettes of a foreign brand worth Rs 7.5 crore.
This article is auto-generated by Algorithm Source: www.dnaindia.com