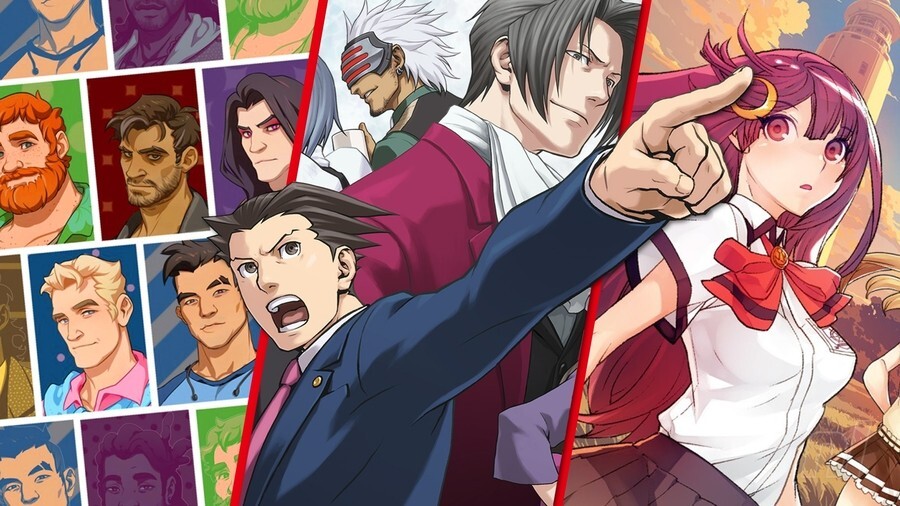 The portability of Nintendo Switch makes it a great system to play a wide variety of genres, and while visual novels can be enjoyed perfectly well on your TV, there's something about playing them on a handheld which just feels 'right'. Since launch, the console has accrued some great examples of the genre, and the catalogue of great visual novels on Switch is growing all the time. Everyone loves a good book, right?
We've collected a selection of the best visual novels on Switch for your perusal. These are our personal picks, so whether the games below are a total visual novelty, you're dipping a toe into the genre pool for a second or third time, or you regularly burn through visual novels like matches, you're sure to find something to suit all tastes below. You'll also find the odd crossover puzzle/adventure game element in some of the titles below — be sure check out our selection of the best point and click games on Switch if your VN tastes lean on the adventure-y side.
So, let's pull up a nice comfy chair, make sure your Switch is fully charged, and take a look — in no particular order — at the best visual novels on Switch.
Famicom Detective Club: The Missing Heir & Famicom Detective Club: The Girl Who Stands Behind (Switch eShop)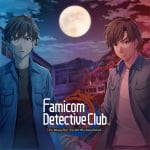 Publisher: Nintendo / Developer: Nintendo
Release Date: 14th May 2021 (UK/EU)
A release from Nintendo right out of left-field, which the company describes as a 'deep cut' from its archives. The originals on NES (and one SNES re-release) were all Japan-only, and even these remasters / remakes only have Japanese voice-acting with localised subtitles. Considering the settings and stories, however, that kind of works, and they're wonderfully animated and atmospheric experiences. We give both titles a hearty recommendation; a bundle is mandatory in Europe, and there's a discount for buying both of the individual downloads in North America.
Dream Daddy: A Dad Dating Simulator (Switch eShop)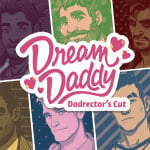 Publisher: Game Grumps / Developer: Game Grumps
Release Date: 2nd Jul 2019 (USA) / 2nd Jul 2019 (UK/EU)
Dream Daddy puts you in the shoes of a single-parent father moving to a new area improbably filled with beautifully buff and sexily sensitive dads. It's a feelgood game, from its tongue-in-cheek Dream Weaver-esque theme tune to its message of acceptance and generally being excellent to one another. Head out to concerts and coffee shops with your newfound friends and chat about the trials of raising kids alone, keeping your finger on the pulse of modern culture as a cool dad, and — maybe — find something more. There's real heart to the stories here, with textured characters dealing with a multitude of situations life throws at them. It's a wonderfully observed, toughing and hilarious visual novel with fun little mini games that's definitely worth a look.
Spirit Hunter: NG (Switch)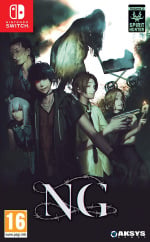 Publisher: Aksys Games / Developer: Aksys Games
Release Date: 10th Oct 2019 (USA) / 10th Oct 2019 (UK/EU)
Spirit Hunter: NG itself is a really great game steeped in the traditions of Japanese horror, with a creepy plot and likeable and intriguing characters. It is dark and brutal, yet never needlessly so, and the horror always plays out in the context of infusing its antagonists with real depth and relatability.
And if you like this, there's always its predecessor, Death Mark, to enjoy, too.
Neo Cab (Switch eShop)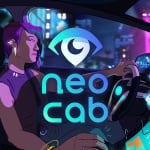 Publisher: Chance Agency / Developer: Fellow Traveller
Release Date: 3rd Oct 2019 (USA) / 3rd Oct 2019 (UK/EU)
Some chats with cab drivers can be a real trial of your patience — fortunately, the conversations you'll strike up in Neo Cab will hook you into an engaging cyberpunk story that tackles contemporary issues with characters that feel genuine and interactions that feel meaningful. It might not be the most technologically advanced title, but Neo Cab takes you on one hell of a journey.
STEINS;GATE 0 (Switch eShop)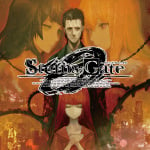 Publisher: Spike Chunsoft US / Developer: MAGES
Release Date: 10th Dec 2019 (USA) / 10th Dec 2019 (UK/EU)
STEINS;GATE 0 is a follow-up to STEINS;GATE Elite, a critically-acclaimed visual novel of renown (and probably the best place to start if you're looking to jump on the STEINS;GATE train — we weren't able to review that one when it released, though). This sequel delivers an intriguing time-travel plot and fine character writing worthy of its predecessor, and is definitely worth checking out. And if you're looking for dating sim gameplay in the STEINS:GATE universe, you might also enjoy My Darling's Embrace.
VA-11 HALL-A: Cyberpunk Bartender Action (Switch eShop)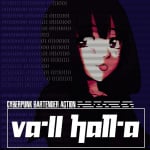 Publisher: Ysbryd Games / Developer: Sukeban Games
Release Date: 2nd May 2019 (USA) / 2nd May 2019 (UK/EU)
For visual novel fans, VA-11 HALL-A is definitely refreshing and distinctive enough to be worth your time. It's also ideal to play handheld on Switch: touchscreen, Joy-Con, HD rumble, pick-up-and-playability and a close-up screen for reading all add to the experience. Is it good enough to read through six times in search of alternate endings? Probably not. But, like a good cocktail, its flavour lingers after the final sip, and sometimes one is enough.
Coffee Talk (Switch eShop)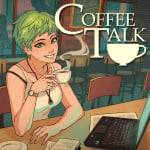 Publisher: Toge Productions / Developer: Toge Productions
Release Date: 29th Jan 2020 (USA)
With its unique premise and interesting take on a fantasy world (think Netflix's Bright, but actually good), Coffee Talk serves up a refreshing brew of angst, introspection and coffee beans. Its hand-crafted story mode is a tad too short for our liking, but with Endless mode you'll have plenty of fun getting in touch with your inner barista.
One Night Stand (Switch eShop)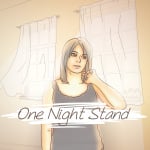 Publisher: Ratalaika Games / Developer: Kinmoku
Release Date: 4th Oct 2019 (USA) / 4th Oct 2019 (UK/EU)
One Night Stand puts you in the position of waking up in the bed of a stranger with little or no memory of the previous night's shenanigans. While she heads off to get you a coffee, it's up to you to piece together clues to discover exactly how you ended up in this position and if you want to pursue it further. A suitably short and sweet experience.
Phoenix Wright: Ace Attorney Trilogy (Switch eShop)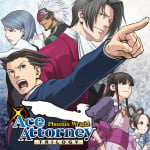 Publisher: Capcom / Developer: Capcom
Release Date: 9th Apr 2019 (USA) / 9th Apr 2019 (UK/EU)
The original Ace Attorney is getting on in years, although you may not realise thanks to how well it holds up. Sure, it's been ported plenty of times and the jump to Nintendo DS certainly helped shake off the retro cobwebs, but as a piece of interactive history, Phoenix Wright: Ace Attorney Trilogy is as utterly addictive and truly rewarding as it was back at the turn of the millennium. Whether you're brand new to the world of virtual defence law or a veteran attorney, Phoenix Wright's first adventures are still a fine set of cases to undertake.
Across The Grooves (Switch eShop)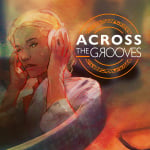 Publisher: Nova-box / Developer: Nova-box
Release Date: 17th Jun 2020 (USA) / 17th Jun 2020 (UK/EU)
Across The Grooves has a really unique magical-realism time-travel storyline, and we really dig this visual novel's handcrafted art style. Each chapter takes roughly an hour to complete, and if you want to play it again to experience different choices, you can easily skip through the text if you wish. If you're after a mature tale with interesting characters and solid writing, you may want to check this one out.
AI: The Somnium Files (Switch)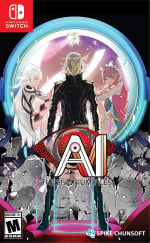 Publisher: Spike Chunsoft / Developer: Spike Chunsoft
Release Date: 17th Sep 2019 (USA) / 20th Sep 2019 (UK/EU)
Part visual novel, part puzzle adventure, AI: The Somnium Files starts out slow but once you've traversed a few of its delightfully surreal Somnium dreamscapes and got to an ending or two, working your way back through your flowchart and striking out in different directions, it becomes an engaging and tense affair. Fans of the Zero Escape games will feel right at home here, and director Kotaro Uchikoshi's talent for putting the player into increasingly unsettling circumstances ensures everything takes flight in a very satisfying way as you work your way through the many strands of the loopy central mystery towards its various different endings.
Please note that some external links on this page are affiliate links, which means if you click them and make a purchase we may receive a small percentage of the sale. Please read our FTC Disclosure for more information.