The much-awaited and eagerly-anticipated 'F.R.I.E.N.D.S' reunion is coming to HBO Max on 27th May. The show which first aired in 1994 ran for 10 seasons and ended in 2004.
Over the years the show has given countless amazing memories to all its viewers. The show is still very relevant and its reruns and YouTube videos still generate massive viewership. Lets take a look at a few iconic moments from the show
1. Opening Scene:
The Opening scene laid the foundation for this beautiful show. It has all the 6 friends present at the Evergreen Central Perk. The Scene has Rachel in her iconic wedding dress entering the coffee shop because she ran away from her wedding with Barry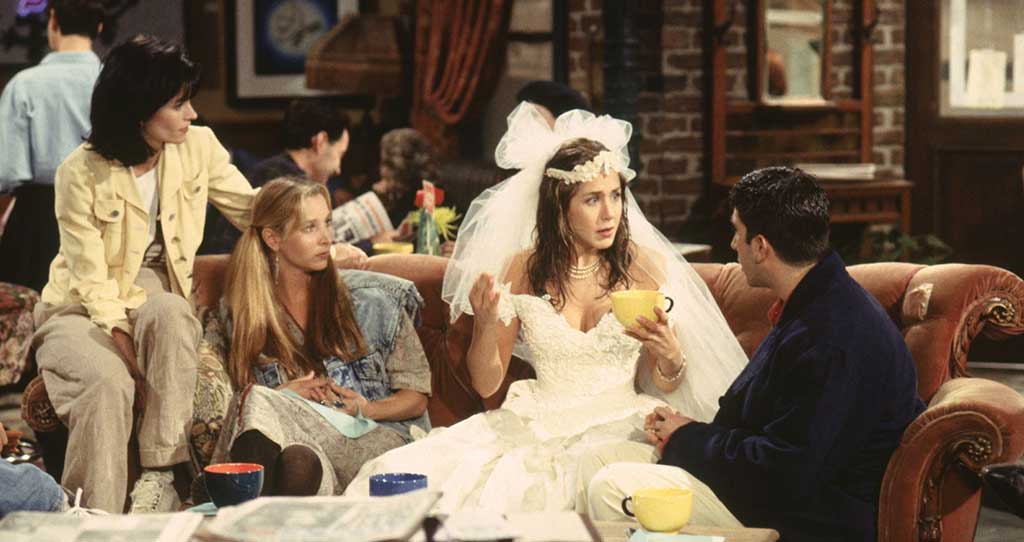 2. Prom Video:
This scene from season 2 generated one of the most engaging responses from a live audience ever seen in a sitcom. The friends (Ross reluctantly) watch the old prom video where Monica, Rachel and Ross look hilarious only to get a revelation in the end. This episode also consisted of the famous lobster joke from Phoebe.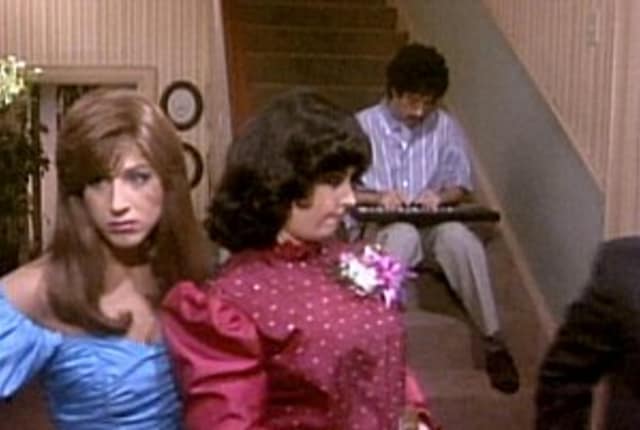 3. The Quiz:
Another segment that is very famous among Friends fans is The Quiz in Season 4. Here Monica & Rachel compete against Chandler and Joey in a quiz hosted hilariously by Ross. This episode generated a lot of laughs as well especially at the end when Monica & Rachel lose the quiz. And eventually, end up exchanging apartments with Joey & the handler.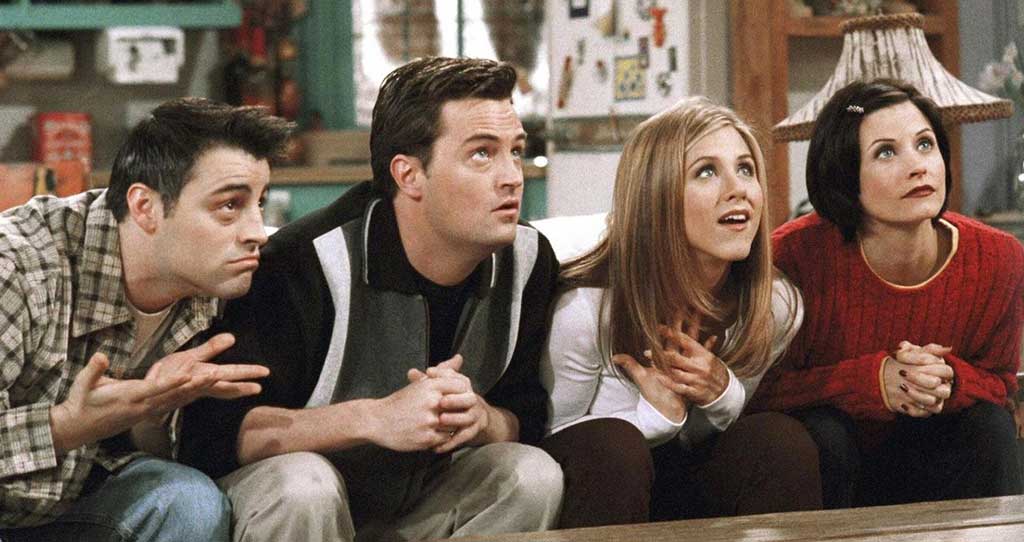 4. Weddings:
Over the 10 Seasons, this show had lots of proposals and weddings which are still remembered by devotees of the show. The Most iconic wedding moment was when Ross & Emily were getting married and Ross took Rachel's name at the altar.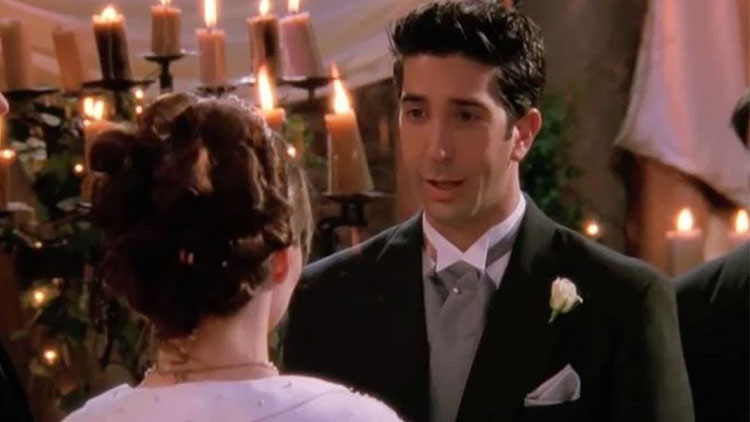 5. The Videotape:
Another Hilarious plot point in friends was the one with the videotape about Rachel and Ross. This scene has the entire cast present at Monica and Chandler's house. Since they try to decode the 'who came onto whom' mystery. This episode also consisted of the Backpacking Story and Ken Adams.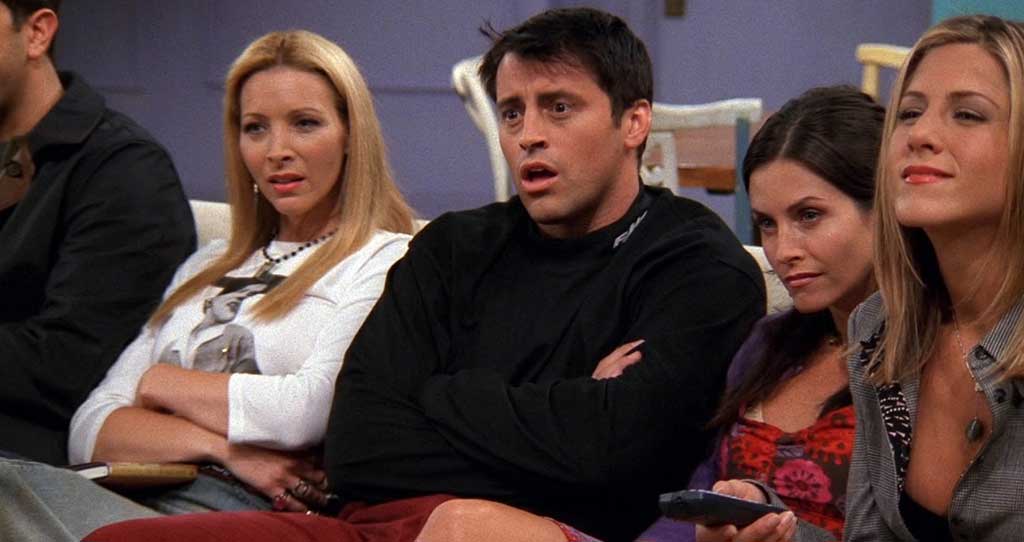 6. Thanksgiving:
Friends also consisted of some Hilarious Thanksgiving episodes like the one where Joey has to eat the whole turkey or the one where Rachel prepares the awful trifle. The most memorable thanksgiving episode is where the other friends are late to Monica & Chandler's Thanksgiving Party.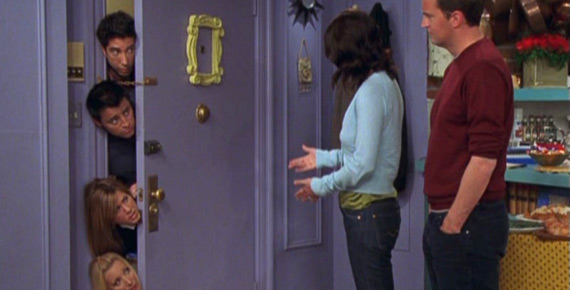 7. Special Appearances:
Friends was famous for its special appearances from many well-known actors like Paul Rudd, Brad Pitt, George Clooney, Reese Witherspoon, Bruce Willis, Julia Roberts, Maggie Wheeler etc.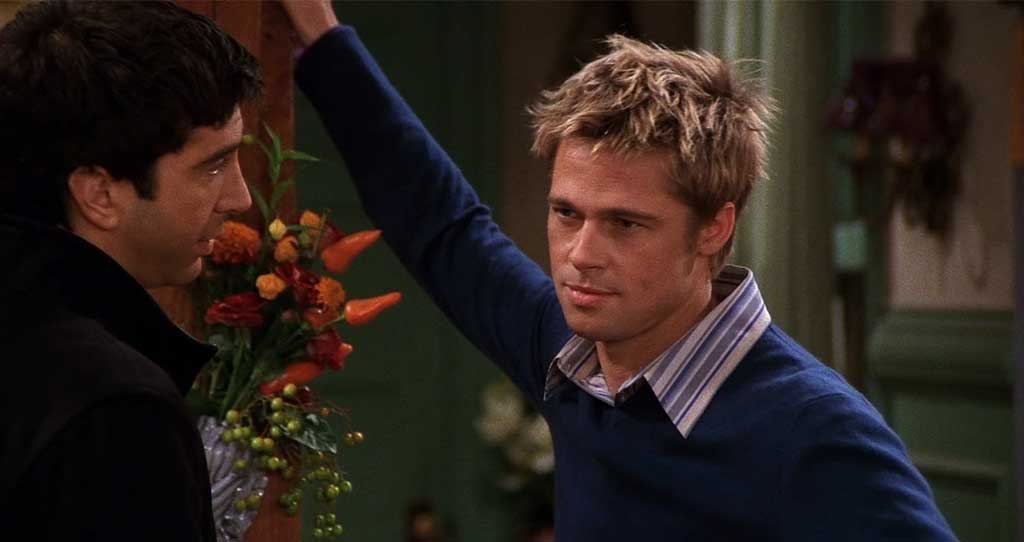 8. Ending Scene:
The Ending scene of friends in Season 10 was a very emotional scene for fans as they had to bid goodbye to one of their favorites shows with such great characters.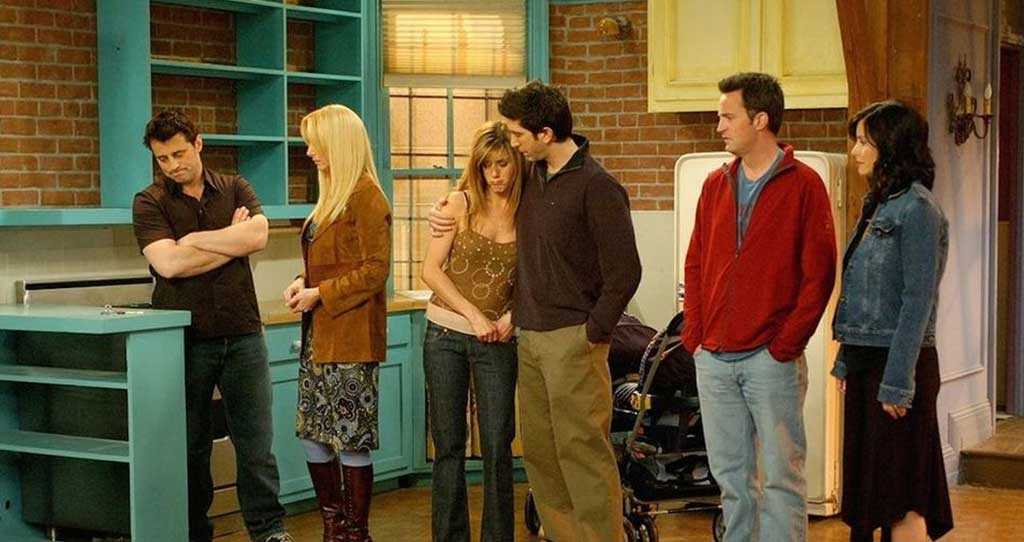 [simple-author-box]