Rockstar Games is finally releasing new story content for GTA Online. It features Franklin Clinton, one of the key characters from Grand Theft Auto V. They previously stated that they wanted to release standalone single-player expansions.
Rockstar is now putting together new story-focused missions into its massive online mode on December 15th. Despite what sounds like a more low-key approach, Rockstar seems to be going big with this one. They include Dr. Dre's likeness, as well as new, unreleased music from the legendary rapper.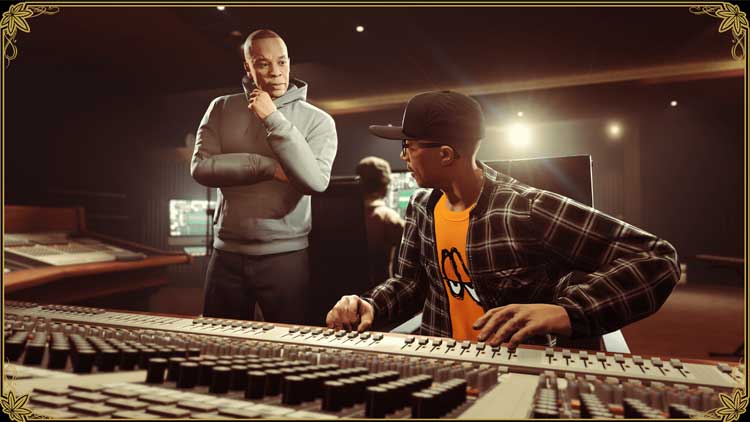 That's because new, unreleased Dr. Dre music is coming to Grand Theft Auto. And your mission in GTA Online is to recover a smartphone Dre lost that contains those new tracks. (Dre made a surprise cameo in last year's Cayo Perico heist for GTA Online, if you recall.)
'THE CONTRACT' – UPDATE RELEASE DATE:
According to Rockstar, the official release date of the new GTA Online DLC is Wednesday, December 15, 2021.
The 1.55 / 1.58 title update will be released for PlayStation 4, Xbox One, and PC, and via backward compatibility also on PS5 and Xbox Series X|S.
'THE CONTRACT' – NEW BUSINESS & MISSIONS:
In "The Contract" update, players will find themselves heading to the hottest parties in the cities. This coming from the dangerous streets of Franklin's old neighborhood is a huge and exciting turnaround.
Players will be allowed to explore concupiscence mansions to the offices of the FIB. You'll be joined by Franklin himself, Chop the lovable dog and a new face, Imani "the expert hacker". The job? "To secure Dr. Dre's precious tracks and return them to their rightful owner," Rockstar said in an official announcement Wednesday.
Franklin Clinton is now the manager of "F. Clinton and Partner", a new celebrity solutions agency provisioning for the Vinewood Elite. He is then contacted by DJ Pooh for his client, Dr. Dre himself. Dr. Dre's phone contains his avant-garde unreleased music. But he had his phone stolen on the way to Cayo Perico last year. Franklin is also joined by his old friend, Lamar Davis, helping him take his business to a higher rank.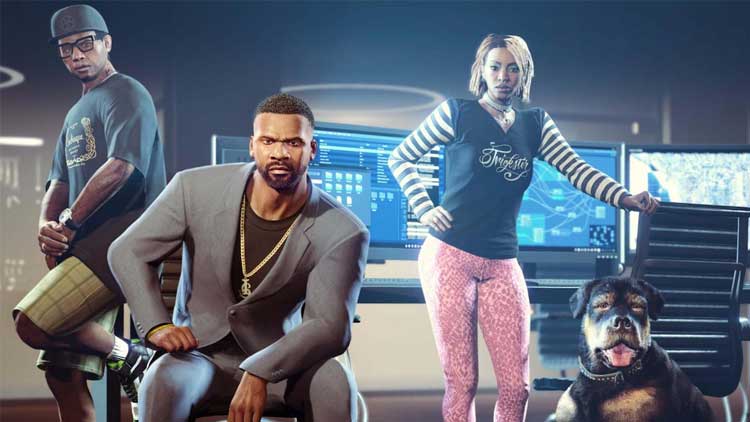 'THE CONTRACT': NEW VEHICLES & WEAPONS:
Relating to previous GTA Online updates, players will be greeted with several new cars and weaponry. Previously announced vehicles include the Enus Jubilee and Dewbauchee Champion. More vehicles are yet to be revealed.
As far as weapons are concerned, announcements have been made regarding the stun gun from the GTA V Story mode and a new compact EMP launcher.