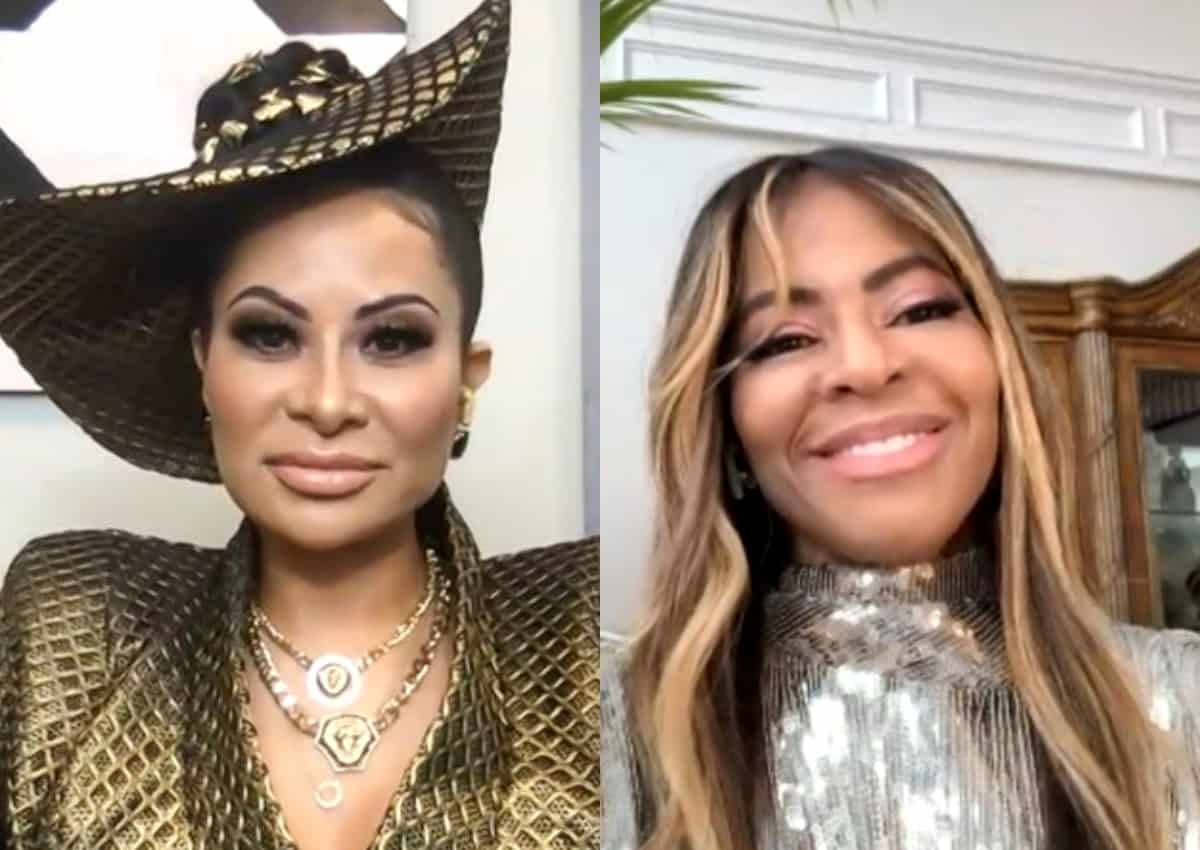 Jen Shah dishes on her first reunion experience, hints at "back-stabbing," and discusses whether there's any "hope" for a potential friendship with Mary Cosby. She also reveals who she believes is the most inauthentic cast member.
The Real Housewives of Salt Lake City ladies have been bringing the drama all season long and fans are excited for the upcoming reunion, which is set to air on February 12. Jen — who seems to be a rather polarizing figure as some fans love her over-the-top behavior while others believe it's contrived — is also ready for the fans to see the reunion because she thinks it will answer a lot of their questions. However, she says filming the reunion was no easy feat, but going in, she imagined it would be "easy-peasy" for her.
"My first reunion was… it was very long, OK?" Jen told Entertainment Tonight with a smile. "Owning multiple businesses for years, you go through depositions, hearings, that's just a natural thing as a business owner. The reunion — I'm here to tell everybody — the reunion was worse than, like, a nine-hour deposition."
The marketing company CEO claims she was surprised by all the "back-stabbing" that was taking place throughout the season, but she says it all came to light during the reunion taping.
"There's definitely some curveballs and some things that even I was surprised about at the reunion," Jen revealed. "If you thought season one was unexpected and explosive? You guys, wait for the reunion."
As fans know, the season one drama began right out of the gate as Jen and Mary really went after one another. Jen accused Mary of making a racist comment and called her a "grandpa f-er," and Mary claimed that Jen scares the other women and "smelled like hospital." Up until the reunion, Mary and Jen had not seen each other or appeared on screen together in a while, but when asked if there's any hope for the two of them, Jen had a surprising answer.
"There's definitely hope for a future," she teased. "I've said that all along, there's definitely hope for a future. It just depends what Mary said that day, ya know?"
When asked about some of her over-the-top moments, such as the glass-throwing incident, splashing the cameras with water, or her many dramatic exits, Jen promises she is not playing it up for the audience.
"What you're seeing on TV, that is 100 percent Jen Shah," the mother-of-two professed. "It's really funny because the people that know me, it doesn't faze them. You see my husband and my kids are not fazed. This is just how I've always been — and the other thing people will bring up, I've seen online where people will say, 'Oh my gosh, she acts so much different around her husband!' No, I don't act differently around my husband, "she claimed.
After addressing her authenticity, Jen took a shot at another castmate, Meredith Marks, by claiming she is actually the least authentic RHOSLC cast member. She claims the jewelry designer was too concerned about her image to let loose or have any fun.
"Like Meredith," Jen began. "I know she wasn't being as authentic or real. She's definitely trying to brand herself and her family in a specific way, which is fine, but Meredith is actually a lot of fun when the cameras were off, you know? Like, she can be very fun."
The Real Housewives of Salt Lake City airs Wednesday nights on Bravo at 10/9c.
This article is auto-generated by Algorithm Source: realityblurb.com