On Windows 10, drivers are neccessary when you want to interact with specific hardware, such as your graphics card and network adapter. Usually, drivers are automatically installed when you connect your devices or check for updates using the Windows Update service.
However, sometimes, Windows 10 drivers could lead to serious problems, including security issues. In Windows 10, all drivers (including third-party drivers) are stored together in the DriverStore, which is located under the System32 folder on the system, and it is problematic for the operating system's overall health.
With Windows 10's Sun Valley update, Microsoft is planning to move the third-party drivers outside of the System32 folder. After the next feature update, your third-party drivers will get installed inside a new "OEMDRIVERS" folder (C:WindowsOEMDRIVERS) instead of DriverStore (C:WindowsSystem32).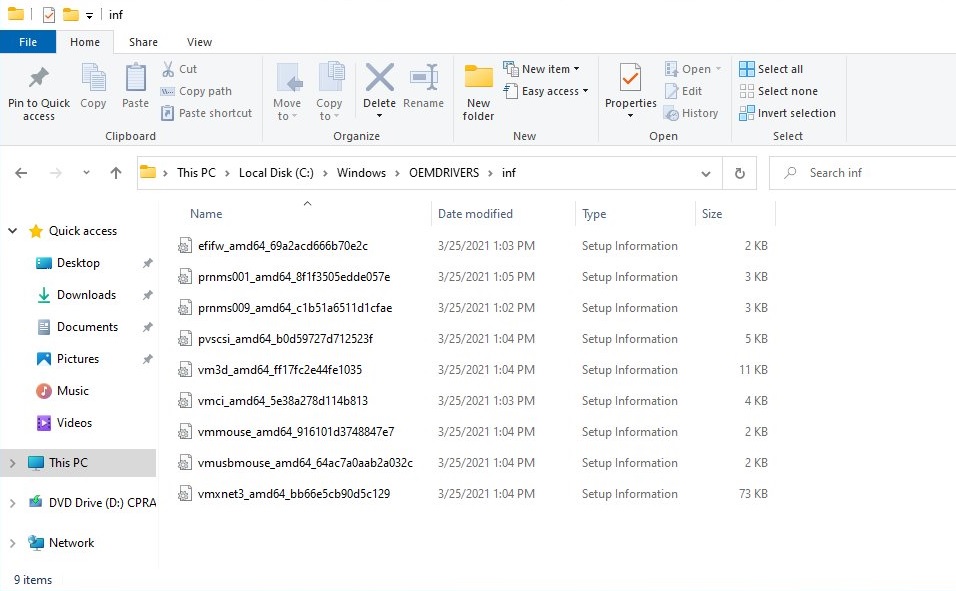 As shown in the above screenshot, this fundamental change is currently live in the preview builds, but it can be tested only when you perform an in-place upgrade of Windows 10 version 21H2.
Just like Windows 10X, "OEM DRIVERS" support allows the OS to be isolated, or sandboxed, away from the rest of the third-party drivers, and the primary benefit is security.
What you may quickly realize, however, is that OEMDrivers folder is more than just a security improvement. It's also a bonus layer of performance, especially if you frequently update your third-party drivers.
It's not yet clear if isolating third-party drivers will also reduce Blue Screen of Death errors and system crashes on Windows 10.
Other Windows 10X features coming to Windows 10
In addition to driver improvements, Microsoft is also believed to be working on Windows 10X-like feature for the Sun Valley.
For example, Action Center will be transformed into an adaptive panel with access to both quick settings and notifications. Similarly, the Start Menu and other core elements will get rounded corners instead of sharp corners.
Microsoft has already started testing new personalization settings, new features for the touch keyboard, support for improved touch UI in File Explorer, and new icons too.
The post Microsoft wants to isolate third party-drivers on Windows 10 appeared first on Windows Latest
This article is auto-generated by Algorithm Source: www.windowslatest.com