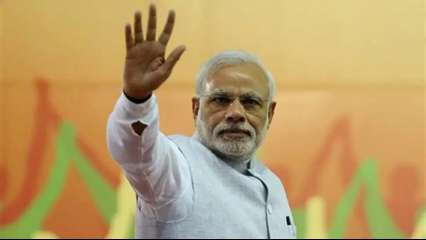 Prime Minister Narendra Modi will lay the foundation stone and perform Bhoomi Pujan for the new Parliament building on December 10.
While speaking to the media on Saturday Lok Sabha Speaker Om Birla said, "On December 10, the Prime Minister will perform Bhumi Pujan for the new state-of-the-art Parliament building." 
"There will be approximately 888 seats for Lok Sabha members and more than 326 seats for Rajya Sabha members in the new building. Lok Sabha hall will be able to accommodate 1224 members simultaneously," Speaker Om Birla said.
He further added, "On the completion of the 75 years of India's independence, we will begin the session of both the Houses in the new Parliament building." Last week, Birla along with other officials had taken a tour of the building to assess the site for the foundation laying ceremony.
According to the Lok Sabha Speaker, the four-storied new Parliament Building would be built in an area of 64,500 sq m and is expected to cost Rs 971 crore.
The contract for building a new Central vista and Parliament building has been bagged by HCP Design, Planning and Management Private Limited. Along with having four floors, the building will have separate access points for the President, Prime Minister, Lok Sabha Speaker, Rajya Sabha chairperson, Members of Parliament, and public.
Digital interfaces will in the building help create a paperless office. The new building will also have a Constitution hall where the original Constitution will be showcased.
All political parties will be invited to the ceremony said the Lok Sabha Speaker. He, however, clarified that some will attend the function in person while others will virtually be a part of it. All COVID-19 guidelines will be followed during the foundation stone laying ceremony by the Prime Minister.
A formal invitation to prime minister Narendra Modi has been extended by the Lok Sabha Speaker Om Birla. 
This article is auto-generated by Algorithm Source: www.dnaindia.com