Here's a try to hook you up with some songs I think deserve more recognition than they usually receive.
Listen to them and add them to your playlist ASAP. Get to know some independent artists and bands and discover more of their work.
1. Aaoge Tum Kabhi -The Local Train
This song is an amazing work of the Indian rock band from Chandigarh called "The Local Train", better known as the "Coldplay of India". It talks about the inner poor child who has suffered enough and is now waiting for "Tum" to come and make everything so surreal with change and most importantly a new beginning.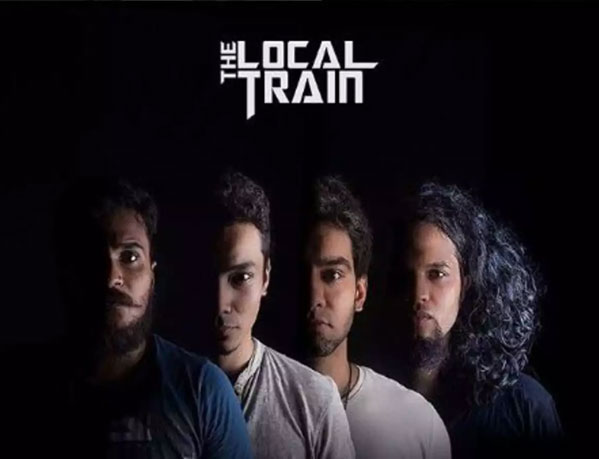 Click here to listen…
Their music is a perfect blend of soulfulness and evocativeness. It is also a blend of Urdu and Hindi lyrics. They have two albums which have some amazing songs one should definitely give a try, "Vaaqif" and "Aalas Ka Pedh". 'Aaoge Tum Kabhi' is a part of the latter one. Do listen to their other creations too!
2. Pahadon Mein – Salman Elahi
The perfect Instagram song for a trip to the hills is here! This song is a perfect choice for the soft, mellow, heart-touching lyrics required in a beautiful track. It talks about how people change while fitting into the busy city life that they find it difficult to go back to their roots in the hills even though their hearts are still there. Somewhere along the way, they tend to become okay with it.
Salman Elahi is a Mumbai-based singer-songwriter. His songs are a wonderful combination of Urdu-Hindi and his voice is like sweet honey. His EP Shaan is an inspiration from his father and 'Pahadon Mein' is a part of it. 'Humam' is another one of his gems.
3. Baarishein – Anuv Jain
This track is one of the most 'romantic' pieces you'll come across. The name itself suggests that it is a rainy-rom song wherein the guy wants his girl to be happy and spend their lives together. He talks about how he can do anything for her and how he sees them together as a couple.
Baarishein was the professional debut of this awesome creator 'Anuv Jain' in 2018 and he has seven records till date. As an independent creator, this track on his YouTube channel grew very slowly yet has gained him over 26 million views as of date. 'Riha' is also one of his good pieces. Give it a go.
4. Bandeh – Indian Ocean
This soulful song is featured at the end of the movie "Black Friday". This song speaks broadly about the attacks on humanity, havoc created by making castes and religions as shields that are destroying humanity. Rahul Ram, who has easily given his best with all those nerve-chilling beats and chords, voices it.
Indian Ocean is an Indian rock band formed in 1990 in New Delhi. Folk and fusion is the music style of this band. Their music also integrates Sufism, Shlokas, mythology and revolution. This fusion is what makes them different and unique.
5. Waqt ki Baatein – Dream Note
This soothing song comes from the works of 'Dream Note'. It talks about the struggles that people face in their daily lives and how they face failures on a daily basis. It also mentioned people who turn their backs when one needs them the most. The whole thing sums up to "This Too Shall Pass" and that we need to believe in ourselves.
Dream Note is another Indie rock band from Rajasthan formed in 2014 by Gaurav Tiwari (Vocalist/Songwriter) and Sachin Singh (Bassist). They are trying to leave a mark in the Independent Music scenario. 'Girgit Damroo And The Good Trip' is their latest EP (Extended Play). They have a few more originals lined up for you to give it a whirl on their YouTube channel 'Dream Note Official'.