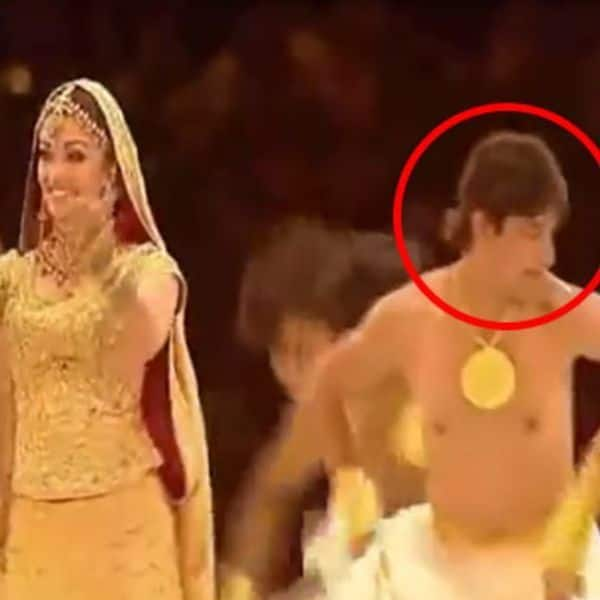 Mumbai and especially its film industry, is known as the land of dreams. Thousands land at Chhatrapati Shivaji Terminus each day to make it in Bollywood, of which only a handful ever succeed — one of those success stories undoubtedly went by the name of Sushant Singh Rajput. Forgoing a scholarship at Stanford University after securing a rank as high as no. 7 at the All India Engineering Entrance Exams (AIEEE), Sushant had set his sights on Bollywood, and what a journey it was. Even before he made a successful switch from TV to the big screen, even before he went from contesting at reality shows to being invited as a celebrity guest on them, the late actor had begun humbly as a part of Shiamak Davar's dance troupe and was one of the background dancers for Aishwarya Rai's 2006 Commonwealth Games performance as also for her iconic dance track with Hrithik Roshan, Dhoom Again. Check out the video from the first event below: Also Read – Bhai Dooj 2020: From Hare Rama Hare Krishna to Josh and Iqbal — 8 Bollywood movies with adorable brother-sister goals
Opening up on his progression from a background dancer to Bollywood A-lister in an earlier interview with Hindustan Times, Sushant Singh Rajput had said, "I felt the need to meet a girl, and that led me to Shiamak Davar's group. My life went into a spin from that point on. Instead of heading to Stanford University from where I had a scholarship offer, I dropped out of college and landed in Versova, in a 1RK (room kitchen) that I shared with six others. You can imagine the reaction at home. I may have gone to dancing classes looking for girls but I really liked it! I got selected for Shiamak's 'special potentials' batch. One day he said, 'You are not one of my best dancers but there is something about the way you express that makes me pick you for my first row…why don't you try theatre?'" Also Read – When Aishwarya Rai REVEALED she's always the first to apologise in a fight with husband Abhishek Bachchan — watch throwback video
"I had never thought about it. But taking his advice, I joined Barry John's acting class and, to my surprise, while everyone else got a C, I got a B at the end of that three-month diploma course. This is when I started seriously thinking of acting as a potential career. My nerd instinct kicked in and I started reading up everything I could find on acting, including Stanislavski. The grades at Barry's assured me that I can be trained as an actor and by this time I had also started enjoying being on stage. After all these years of being shy, I could now say and do things I wanted to, behind the garb of the character. The stage unleashed me, liberated me. I could engage the audience; the people were connecting with what I was doing on stage. I could make them laugh or cry. For the first 20 years of my life, it was difficult to get people to understand me, but now I could do it easily. That gave me a real high," added the Kai Po Che actor. Also Read – Karwa Chauth 2020: From DDLJ to Baghban —5 iconic Bollywood scenes that celebrated the occasion
"Many would call the years before I hit Bollywood the struggling period but not me. I was not struggling. I was already doing what I loved! I was doing theatre, going for castings, training in martial arts, working as a background dancer, watching and discussing films with my roomies who were also actors. Yes, in between, I'd have to cook (we just had one pressure cooker and dal, chawal, vegetables, all would go in it together), do my dishes and laundry and other household chores, which were exhausting, but I took it all as part of the game. Even today, when I have money, fame, films, I have the same level of excitement for my job that I had back then. My career is not an upward graph from theatre to television to movies; I was and am equally excited about what I am doing at the moment," continued Sushant Singh Rajput.
"Being a trained dancer and a martial arts performer, it would've been easier for me to do an action film or some dance numbers. Those movies make money but that's not my interest. I am not here for money or fame, I am here because I love to act. It is important that the role excites me. While reading the script, I like to find my way to play the character. If I already know how to go about with the character, for me the charm is lost." concluded the Chhichhore star.
Gone too soon, but never forgotten. RIP, Sushant Singh Rajput.
This article is auto-generated by Algorithm Source: www.bollywoodlife.com