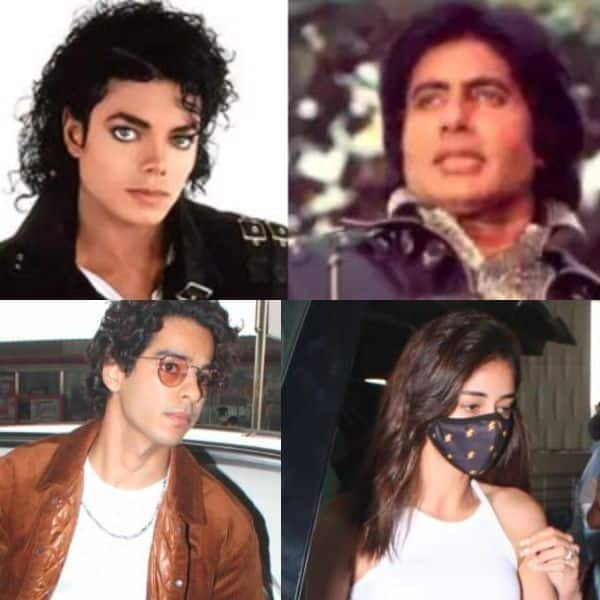 As the curtain drops over another day, it's time to look back at the biggest newsmakers who've made it to the trending entertainment news today. From Amitabh Bachchan's Michael Jackson moment and Anil Kapoor's Jhakaas moments on The Kapil Sharma Show to Bollywood's worst year at the box-office, Ananya Panday-Ishaan Khatter heading together to the Maldives for the New Year and Paurashpur's stunning new character posters – Bollywood, TV and web series all grabbed headlines to make it to the trending entertainment news today. Also Read – Rumoured couple Ananya Panday and Ishaan Khatter leaded together to the Maldives to ring in the New Year — view pics
So, without further ado, here are the entertainment newsmakers of 30th December 2020: Also Read – Ananya Panday on body-shaming and cyberbullying: I don't want anyone else to feel this way
Amitabh Bachchan's Michael Jackson moment
While fans of his older movies would be familiar with a scene from his 1988 hit, Gangaa Jamunaa Saraswathi, where Amitabh Bachchan had dressed like none other than the King of Pop Michael Jackson who had become insanely popular worldwide from the mid 80s onward, we're sure that the news will come as quite a bit of a surprise to his newer moviegoers Also Read – Ananya Panday perfectly gels goofy with glam in her latest photoshoot
Read the full story here: Amitabh Bachchan recalls his failed attempt at replicating Michael Jackson; says, 'What a failure I was' — view pic
The Kapil Sharma Show will be starting the new year on a Jhakaas note as Mr. India aka Anil Kapoor will be gracing the set to promote his new film, AK vs. AK. The legendary actor, who has made the audience fall in love with many glorious characters that he has portrayed onscreen, will be seen regaling host Kapil Sharma and the audience about his mercurial journey while also indulging in a lot of fun and frolic with the cast members, displaying the zeal and vigour that only he can.
Read the full story here: The Kapil Sharma Show: Anil Kapoor brings his brand of 'Jhakaas' to the entertaining comedy show – view pics
Bollywood's worst year at the box-office
Even after taking the COVID-19 situation into consideration, Bollywood has only itself to blame for the deeper hole it finds itself in than the other film industries the world over. After all, when your report card reads 1 blockbuster, 1 hit, 1 above average verdict, 2 average verdicts, 2 below average verdicts, 10 flops and 38 disasters, you need to start looking inward rather than outward.
Read the full story here: 2020 Recap: 1 blockbuster, 1 hit, 10 flops, 38 disasters — Bollywood has never seen a worse year at the box office
Ananya Panday-Ishaan Khatter heading together to the Maldives for the New Year
Ananya Panday and Ishaan Khatter could be the hot-new couple in Bollywood. Speculations of something brewing between the two grew during the shoot of Khaali Peeli, and tongues have not stopped wagging since then. In fact, the gossip mills will only get more excited after seeing Ishaan Khatter and Ananya Panday's latest pictures, where two were spotted arriving together at the airport en route to the Maldives to ring in the New Year.
Read the full story here: Rumoured couple Ananya Panday and Ishaan Khatter leaded together to the Maldives to ring in the New Year — view pics
Paurashpur's stunning new character posters
Appreciated as Indian OTT's first epic fictional fantasy drama, Paurashpur features renowned names from the film and television industry, including Annu Kapoor, Shilpa Shinde, Shaheer Sheikh, Milind Soman, Sahil Salathia, Anantvijay Joshi, Poulomi Das, Aditya Lal, Ashmita Bakshi, Kashish Rai, and Flora Saini among others.
Read the full story here: Paurashpur: Shilpa Shinde, Shaheer Sheikh, Sahil Salathia, Milind Soman, Poulomi Das's new character posters leave us awestruck
This article is auto-generated by Algorithm Source: www.bollywoodlife.com