Mumbai: Bollywood actress Kangana Ranaut, who officially joined Twitter in 2020. After a controversial tweet related to the post-election result of violence in Bengal, her Twitter account has been permanently suspended. The account repeatedly violated Twitter policy on "hateful conduct and abusive behaviour"
In the tweet, the actor urged Prime Minister Narendra Modi to show his "Virat Roop" from the "early 2000s" to "tame" Mamata Banerjee in Bengal. This sparked outrage among Twitter users, who asked the platform to take action against her account.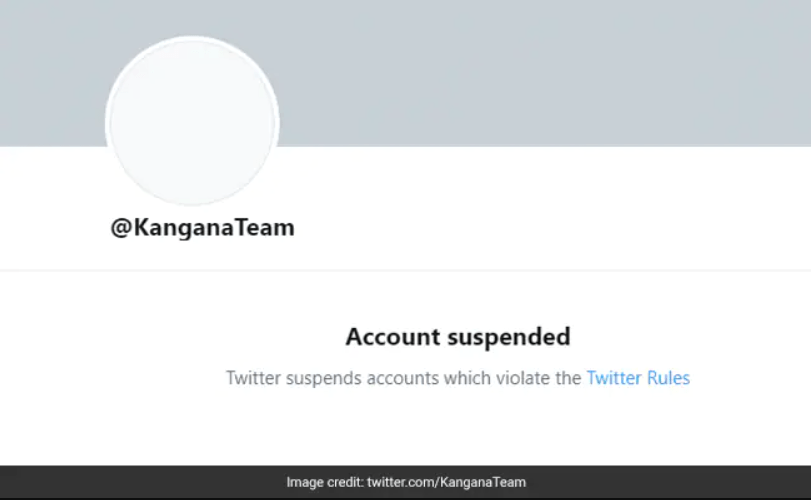 In addition, in one of the tweets, the actor demanded president rule in West Bengal after All India Trinamool Congress won the fight against BJP by majority seats, over 200.
A Twitter spokesperson said, "We've been clear that we will take strong enforcement action on behaviour that has the potential to lead to offline harm. The referenced account has been permanently suspended for repeated violations of Twitter Rules specifically our Hateful Conduct policy and Abusive Behaviour policy".
"We enforce the Twitter Rules judiciously and impartially for everyone on our service," the spokesperson added.
After Twitter suspended the account for violating guidelines, the actor posted a video on Instagram and called the move "death of democracy" with hashtags 'Bengal Burning' and 'Bengal Violence'.