If you follow Windows development closely, you've probably heard of "desktop gadgets", a feature that was introduced with Windows Vista. As spotted in the new builds, Microsoft is now planning to recreate a similar experience on Windows 10 using its Chromium Edge browser.
For those unaware, desktop gadgets feature was created by Microsoft to enhance the overall user experience in Windows Vista. After the launch of Windows Vista, independent developers also filled the gadgets store with a plethora of widgets to add a desired function to your Windows desktop.
The feature has since been discontinued, but it appears that Microsoft hasn't given up on the idea yet. Desktop gadgets are making a comeback through the Microsoft Edge, bringing with it experimental features like floating search bar and floating news dashboard.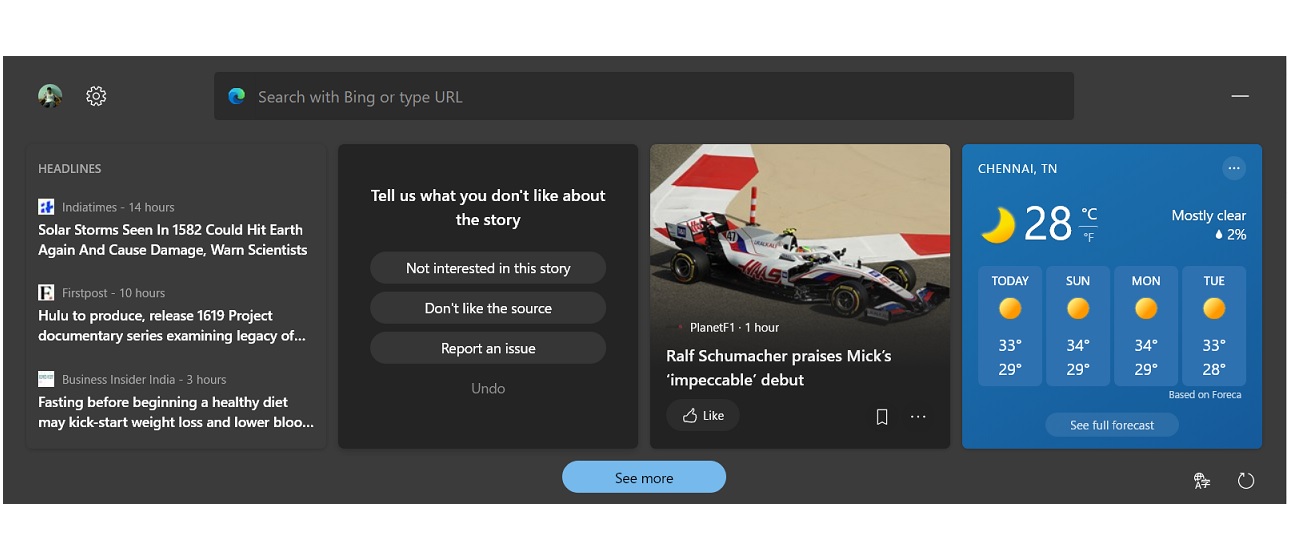 With its next big update, Microsoft is planning to add floating desktop widgets to Chromium Edge and it will initially include three layouts – vertical, dashboard and search only.
While the vertical and dashboard layouts will focus on news and interests, third layout "search only" will allow you to search the web.
To get started, you need to launch Microsoft Edge (Canary), open main menu and click on 'toolbar', and select "web widgets". After you click on the option, the launcher appears on the screen.

Start typing the search keyboard or URL of the website you want to open. From the search results, simply click on the right item. And Edge will instantly launch with Bing.
Beyond using it to browse Bing and your favorite websites, Edge's search widget can even perform calculations, thanks to Bing integration, Web widget runs in the background and the shortcut is automatically pinned to the right side of the display.
You can always end the widget's background process from Windows 10's system tray.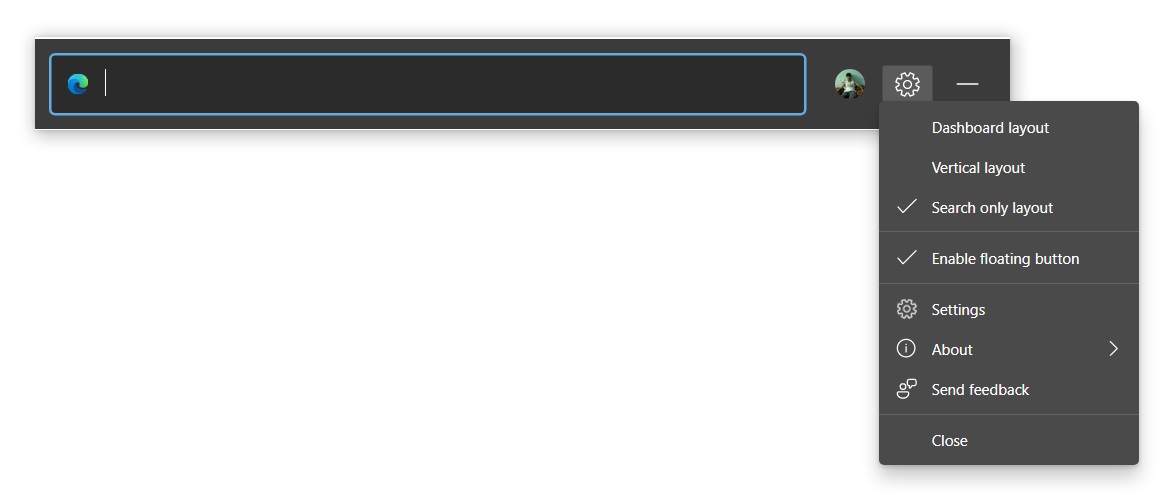 The other two widgets – vertical and dashboard – follow the same approach used by search widget, but they also enable access to news and weather feed which can show users a personalized briefing based on their interests.
As mentioned above, widgets can float over other apps, which means you can access the feature anytime by clicking on the icon floating over the desktop or apps.
In addition to floating widget, Microsoft is also enabling Chromium Edge integration in Windows 10 taskbar search.
The post Windows 10 is getting a floating web search feature via Microsoft Edge appeared first on Windows Latest
This article is auto-generated by Algorithm Source: www.windowslatest.com