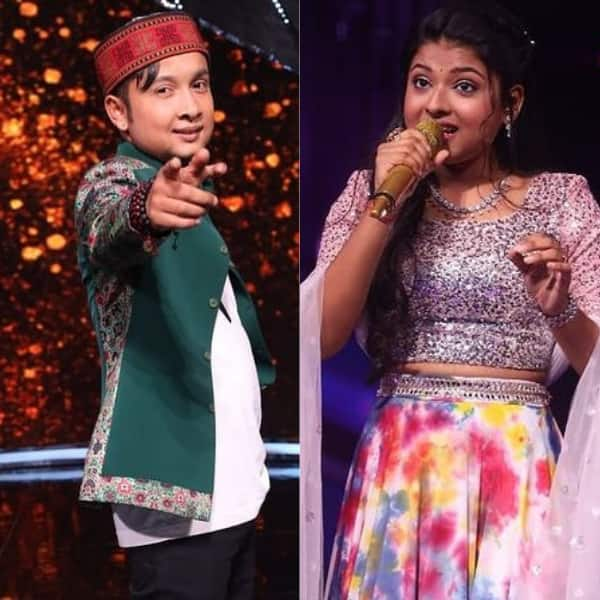 Indian Idol, the popular singing reality TV show, has been entertaining the audience for more than a decade by bringing forth the hidden talents of our country on a national stage, allowing them to showcase their unmatched skills. Though the show gives aspiring singers a huge platform to rise and shine like a star, it also allows the audience to actively participate, hence, giving them the supreme power to make or break a star. But it seems like the makers of Indian Idol 12 give two hoots about their angry and upset fans.
Lately, Indian Idol 12 has been in the news for all the wrong reasons. From being biased towards Sawai Bhatt and showing Nachiket Lele the exit door to faking a love story between Pawandeep Rajan and Arunita Kanjilal, angry fans have been expressing their displeasure over the current happenings on the singing reality show.
Over the past few years, it has been observed that the Indian reality TV shows have reduced themselves to sob stories, romantic angles and on-stage rivalries. In a bid to be the first in the TRP race and making the show more and more entertaining for consumers, the makers left no stone unturned to crucify the real talent on the stage.
There have been many times when Indian Idol came under the scanner for faking narratives and shedding crocodile tears. Remember, how the makers of Indian Idol 11 had staged the wedding drama between Aditya Narayan and Neha Kakkar? Even Aditya's parents, veteran singer Udit Narayan and wife Deepa, had graced the stage and gave their blessing to their daughter-in-law-to-be. But it turned out to be an epic failure when the audience raised objections over these fake narratives and toying with their feelings. Aditya had even admitted to following the instructions of the show's creatives in order to boost the show's TRP. And it seems like the history is being repeated, but this time, with the show's contestants.
There has been a major uproar on social media against Indian Idol 12, where many people are of the opinion that the makers are faking poverty stories about contestants to gain their sympathy votes and keep the audience hooked and booked to their TV screens. But what's more shocking is that the makers of Indian Idol 12 don't even feel the need to address their queries and concerns about the show.
Have the Indian Idol 12 makers taken the audience for granted? Don't the audience's views matter to them anymore? Or do they now only believe in filling their pockets with money by making people watch the show regularly?
It is high time the makers of these reality shows start acknowledging the audience and address their feelings and set the record straight. Also Read – Indian Idol 12: Neetu Kapoor reveals she sees her late husband, the legendary Rishi Kapoor, in contestant Danish
This article is auto-generated by Algorithm Source: www.bollywoodlife.com