The 21st January 2022 episode starts with Abhimanyu saying I was dying to hear I love you from you. Then Akshara asks Abhimanyu why are hanging on the tree to which Abhimanyu replied I was going to jump but my leg got stuck in the branches. Later Akshara asks Abhimanyu to come down. Abhimanyu comes down and gets on his knees. They both smile holding each other. Later Abhimanyu makes Akshara to wear the bracelet. She hugs him by pulling Abhimanyu closer.
Kairav goes to see Akshara and Aarohi in their room but doesn't find anyone. Later Kairav sees Aarohi in her bridal setup. Aarohi asks Kairav how am I looking in the bridal setup ? to which Kairav replied you are looking gorgeous today and asks her where Akshara is. To which Aarohi replied she has gone to plan something surprising for my wedding.
Abhimanyu says to Akshara now he doesn't want any more confusion. We are good and don't want any kind of drama anymore. We should get what is our's to which Akshara nodded her head. So Abhimanyu asks her to marry him and to stay far away from people who don't understand them. To which Akshara replied we will get married but first we will go home and convince everyone. To which Abhimanyu said no because his mom hasn't come back and he doesn't want elders to interfere between them because they don't understand their love.
What did Akshara Say?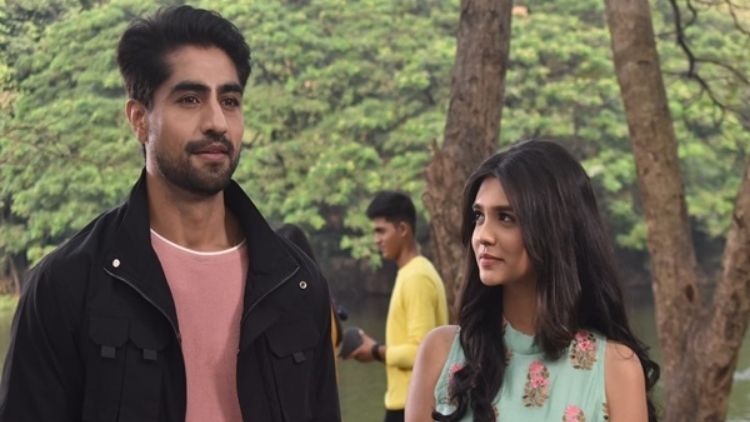 Later Akshara tells Abhimanyu 'My mom used to tell me that love gets precious when it gets blessed by family'. To which Abhimanyu replied because of your good intentions, I love you more. To which Akshara says thanks and apologizes for everything she did in the past and shows the angel time 4:44 PM to Abhimanyu.
Manjiri comes home and calls out Abhimanyu. To which Harsh replied Abhimanyu has gone somewhere and asks her to get ready for the wedding. Later Neil tells the truth of Abhimanyu and Akshara to Manjiri and Manjiri prays to god that all things get sorted out as soon as possible. Later Akshara tells Abhimanyu that she wants to talk with Aarohi and make her understand about them. To which Abhimanyu says fine but do it fast. Later Dadi and Suwarna see Aarohi and compliment her.
They both get emotional and hug her and remember the childhood of Aarohi and Akshara. Kairav sees the broken glass and asks Aarohi how did this happen. To which Aarohi replied it happened by my hands, my lehenga was stuck and the perfume from my hand hit it. Kairav thinks she is hiding something from everyone and he hopes that everything is fine. Akshara is tensed about what will happen when she will say the truth.
What will happen in the next episode?
In future episodes it is highly predictable that Abhimanyu and Akshara will get married and Aarohi will remove all the frustrations on Akshara. Stay tuned for future updates on Yeh Rishta kya Kehlata hai.