Today on May 18, 2021, a huge crowd of Palestinians from the west bank gathered in Bethlehem to protest against Israel. Israel has now entered the second week in conflict with Palestine. The situation keeps on escalating, Israel carried out a lot of air-strike in Gaza in response to Gaza's rocket attack on Israel. However, Israel strikes have done huge damage in Gaza, and many Palestinians including children and women were killed.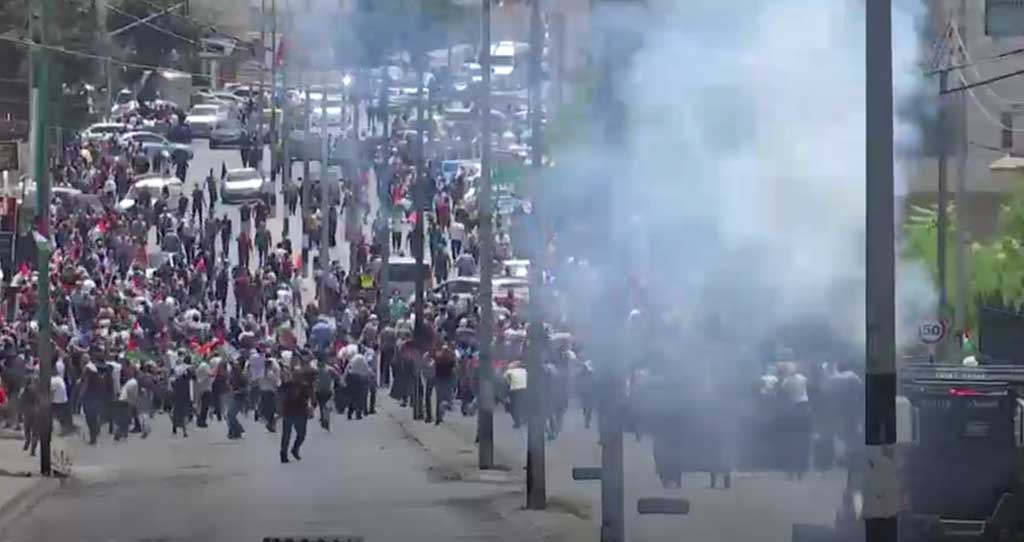 The Palestinians from the west bank region are now protesting against Israel. Today Palestinians gathered around in masses in Ramallah region and also in Bethlehem which is in Jerusalem. The Palestinians protest were faced with Israeli troops IDF on Bethlehem streets on the west bank. 
The protesters started gathering in huge numbers at Bethlehem streets on the west bank at around high noon (local time). At Bethlehem streets, the Palestine protester was confronted by IDF. There was a clash between Palestinian protesters and IDF, the protester pelted stones on IDF. The protesters were also seen showing Palestinian flags to IDF.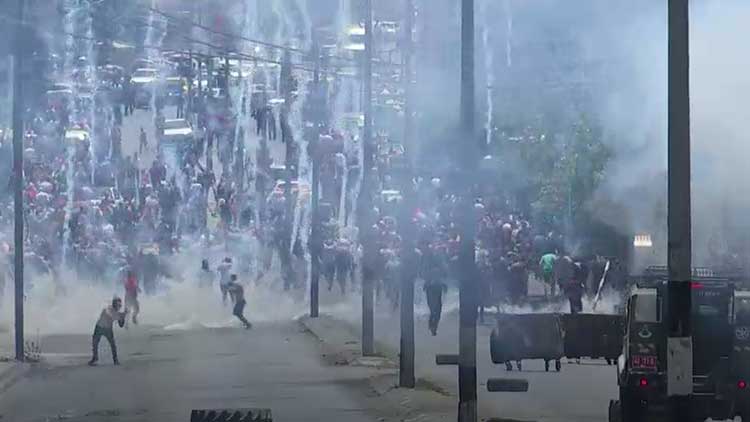 The Israeli troops encountered the protest by firing tear gas. A lot of tear gas was fired from special riot control vehicles. The crowd then soon started to disperse and the situation got into control. The protest lasted for about 6 hours. Till now there is no news of anyone being injured in this protest.  
[simple-author-box]