The very handsome V aka Kim Taehyung (of BTS) broke the internet with his presence at the Paris Fashion Show organized by Celine. He visited there at the personal invitation sent to him by Celine's creative director Hedi Slimane who also accompanied him right from the start of the show.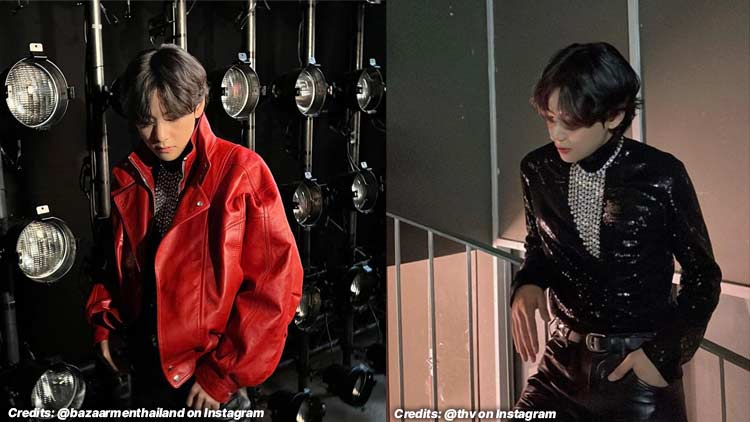 V stole the show without being on the actual runway, with a red leather jacket, black leather pants, a black shirt that was adorned with sequences or gems, and a beautiful necklace that looked like royalty on him.
He also met with quite a few celebrities like Robbie Williams, Eddie Redmayne, Kevin Parker, and many more, and he also joined the models at the after-party of the show which, once again, shook the internet if I must say so myself.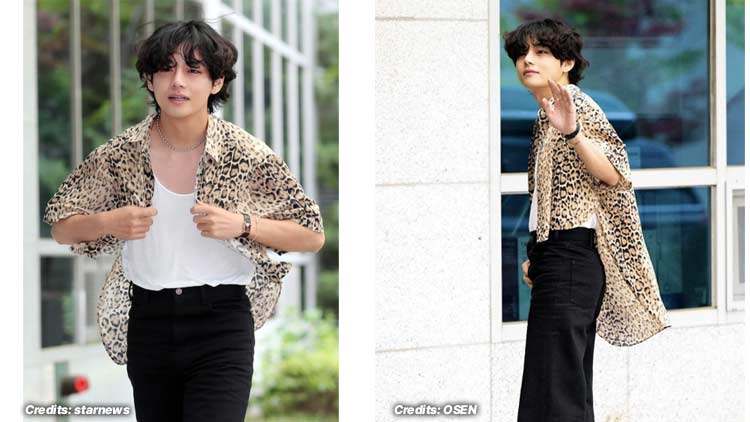 And not just that, but when he flew out from South Korea to Paris, he made the airport his runway with how stunning he looked. A leopard print tailcoat shirt, a white tee, and black pants with black heeled boots. A couple of other celebrities along with V, like Lisa (of BLACKPINK) and Park Bogum also made an appearance at the fashion week. They were sent a private jet to fly out to Paris.
V has been super active on Instagram, updating and posting pictures of his day and his whereabouts which resulted in the Twitter trends being all in the name and talk of "Kim Taehyung" for a couple of days or more. He's been out and about; wining and dining also played a random basketball game with the kids.
The fashion week recorded an insane increase in the number of people that lined up outside, just to get a glimpse of the special guests, especially for BTS' V. We are well aware of the worldwide superstar that he is, and the fans did not disappoint when it came to cheering and waiting for him.
V greeted the fans along with Lisa and Park Bogum as they posed for pictures as well.
All in all, it is safe to say that Kim Taehyung was the star of the show and loved by all that surrounded him. A social butterfly that had models taking pictures with him and posting left and right, his bodyguard as well looked a little too smitten in the pictures that were captured.
Hoping to see more of fashionista V, hopefully on the actual runway next!