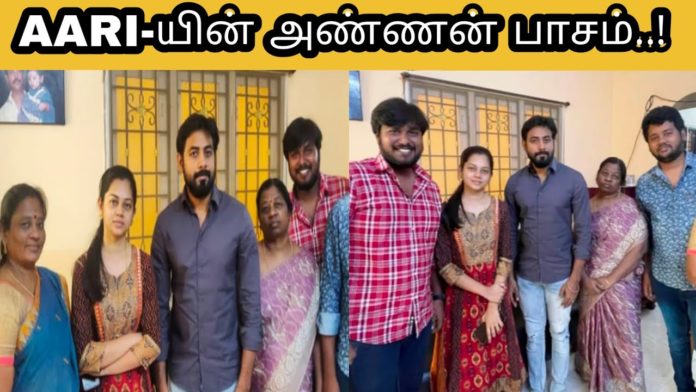 We saw that the recently concluded Bigg Boss show hosted only one hour of 24-hour events. What were the interesting events that took place during the rest of this time? What are the incidents? Anitha Sampath answered the questions asked by the fans through a video on her social media site.
In it, Anitha, who spoke about 'Wake Up Song' on the Bigg Boss show, said that 'Wake Up Song' would be aired two or three times a day and that 'Wake Up Song' would be aired again as soon as those who were asleep woke up.
She also said that when we were relocated during heavy rains, we were terrified and feared that there would be a flood-like 2015, but Bigg Boss allayed that fear.
Anitha also said that Bigg Boss in unscripted and that everything we laughed and cried about was true. She also said that during the Bigg Boss show, she talked heartily with all the contestants and especially to Aari that she had told him many things about her family and he had told her about his family.
She also said that what she was most looking forward to was the Freeze Task and that her husband Prabha had been quarantined for 16 days for that task but that she was distraught because she had been evicted during his isolation. Still, at the same time, she would have missed the last chance to see her father if she had not been evicted that week. This video of Anita is going viral on social media.
This article is auto-generated by Algorithm Source: thenewscrunch.com