Chinese players report that they can no longer access the global version of Steam. Posts from disappointed players are appearing on several Chinese social media sites and also on Reddit and Twitter. Considering the fact that Steam has the largest players base from China. This ban is shocking for Chinese gamers
The Steam storefront is not accessible for players, according to reports. The Steam community pages are also blocked and not accessible throughout China. The report was confirmed when we tried accessing the Steam global version via Chinese servers. The https://store.steampowered.com/ was inaccessible through the Chinese servers.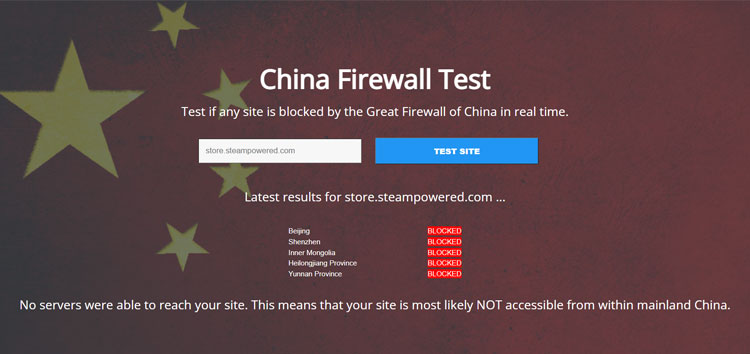 Steam China is still working
The main domain of the Steam store has appeared in the blocked list of the Golden Shield Project, often called the "great firewall of China" on 25th December. Steam has stopped working for users in China, both on the website and on its official client. However, the Chinese version of Steam is still up and working. Steam China, however, has a significantly smaller selection of games compared to global Steam.
Dota and CS:GO remains unaffected
The two most popular games in China Dota and CSGO are available on Steam China which is still working. There are, however, other popular games such as TeamFortress2 TF2, Monster Hunter World, and many others no longer available.