By: Reuters | Washington |

December 20, 2020 1:34:50 pm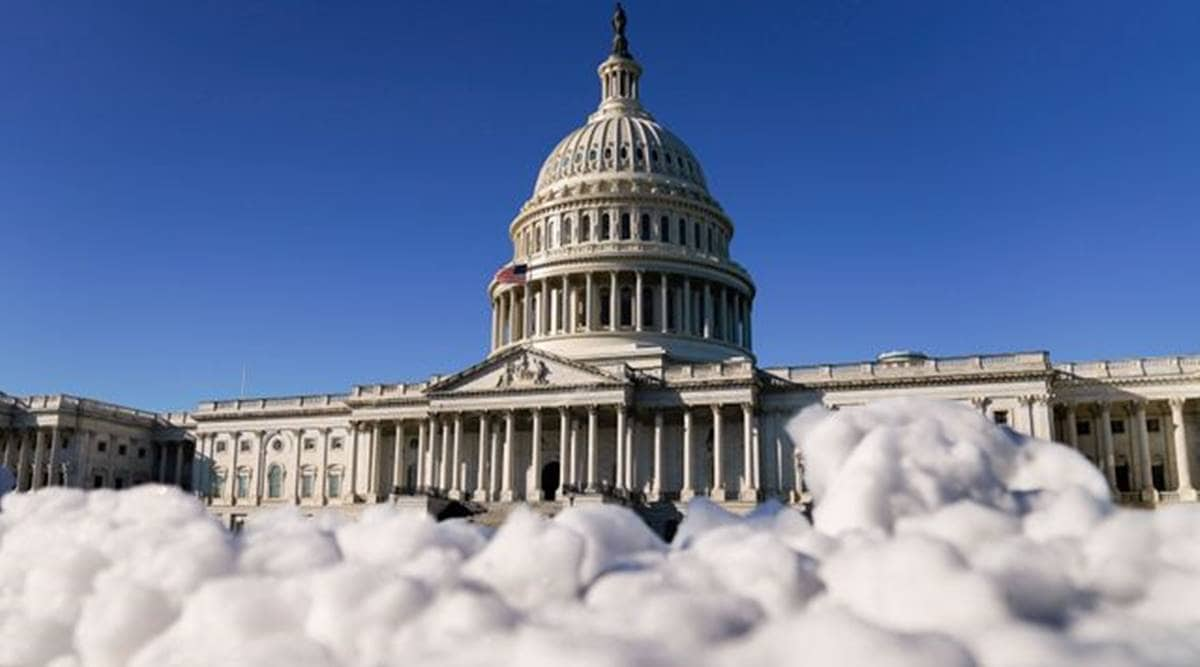 The US Capitol is seen behind melting snow in Washington, U.S., December 17, 2020. (Reuters)

The U.S. Congress appeared poised to vote on Sunday on a $900 billion coronavirus aid package after senators struck a late-night compromise to clear one of the final hurdles, a dispute over Federal Reserve pandemic lending authorities.
Senate Democratic Leader Chuck Schumer told reporters at the U.S. Capitol late on Saturday: "If things continue on this path and nothing gets in the way, we'll be able to vote tomorrow."
Congressional leaders plan to attach the coronavirus aid package, which includes $600 direct payments to individuals and a $300 per week unemployment compensation supplement, to a $1.4 trillion spending bill funding government programs through September 2021. A 48-hour funding extension expires at midnight on Sunday (0500 GMT Monday), after which the government would shut down.
Senator Pat Toomey, a Pennsylvania Republican, had insisted on language that would guarantee that the central bank could not renew emergency lending programs for small businesses and state and local governments after Dec. 31, when they expire under the CARES Act COVID-19 relief legislation passed in March.
Republicans had said the programs are an unnecessary government interference in private business that politicizes the Fed. They accused Democrats of seeking to extend them into 2021 as a backdoor way to provide unchecked funds for state and local governments controlled by members of their party.
This article is auto-generated by Algorithm Source: indianexpress.com