Dave Curd, Creative Director of PUBG Corporation says that PUBG going F2P is "in no way a response" to the success of Fortnite or Warzone.
PUBG: Battlegrounds, formerly known as PlayerUnknown's Battlegrounds, is now officially free-to-play on all platforms such as PC and gaming consoles. This change is happening from January 12th, 2022. It's already been about 5 years since PUBG entered early access. Since then, there have been a lot of rivals such as Fortnite and COD: Warzone. So PUBG had to do something to keep the edge.
"We came to the decision to make PUBG: Battlegrounds free-to-play because we feel that it is truly the right time," says creative director Dave Curd. "I know there are a lot of people who are interested in PUBG: Battleground but have never gotten around to playing it for various reasons – now is the perfect moment to get started."
PUBG goes F2P on all Platforms
PUBG has always been a premium title since its launch in 2017. This deterred people from buying the game recently. It's understandable seeing as how Fortnite and COD: Warzone are FTP.
Even with putting PUBG's legacy aside, games like Apex Legends and COD: Warzone have become synonymous with the Battle Royale genre. These free-to-play games are rock-solid in the modern era. They confidently take their place as competent premium battle royales.
They achieved this with the constantly shifting meta of weapons and characters and updating their storefronts. It's safe to say from the active massive player bases that these content drops worked and kept them engaged.
PUBG Corps sees this decision as a way to open up to as many new people as possible. The studio wants to use this opportunity to grow the community and introduce new feature sets.
"It has absolutely opened up opportunities," Curd adds. "We can invite more people to the party and that means we'll see developments that we may not have witnessed with the previous pay-to-play model. In terms of developing and evolving, we will continue to do what we've always done: innovate, create new experiences, and grow the PUBG universe."
Growing the Community
When major changes are made to well-established games, there is always a certain risk of failure involved. Curd was quick to affirm it by quoting, "despite the transition, the core game is still the core game". 
The creative director also points out that the addition of new gameplay features, new Tactical Gear, action queueing, and revamped tutorial section are examples of evolution in the short term.
Curd says that going free-to-play "is going to grow our community, which is always a positive thing. We are ready to welcome new players with open arms and help them hit the ground running. We've developed amazing tutorials for newbies and will have a brand new shooting gallery, which I think is going to be a big hit."
Another concern was the stability and health of the servers after such an update. Curd said that the health of their servers won't be harmed by the switch. He also confirmed that they are keeping a close watch on the servers and updating them regularly if need be.
A New Start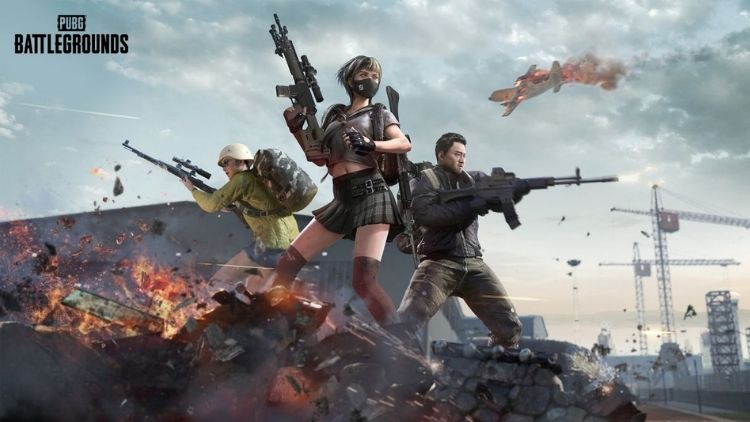 PUBG: Battlegrounds being free-to-play on all platforms is the most significant change it's had since it entered Steam Early Access back in 2017. As a thank you to brave veterans, PUBG Corp has designed a commemorative bundle for all the veterans. It contains a handful of unique cosmetics and free access to PUBG Plus.
"We think it is only fair to give a little extra to fans who have purchased PUBG: Battlegrounds before we transitioned to free-to-play. All those who have already bought our game receive a Commemorative Pack which includes a free Battlegrounds Plus upgrade where they can enjoy ranked mode, create custom matches, and collect in-game skins and G-Coin – as well as other benefits," says Curd, noting that new players will need to pay $12.99 to get access to Battlegrounds Plus.