Lewis Hamilton has won a race in every season of formula one that he's competed in. A record stretching all the way back to his rookie year of 2007. That's 15 seasons in a row! This year his win record looks at risk as the Mercedes car is tricky to handle and the new porpoising regulations may impact Mercedes more than any other team. So can Lewis Hamilton get a win in 2022? Let's have a look at facts.
Is This Hamilton's Worst Car?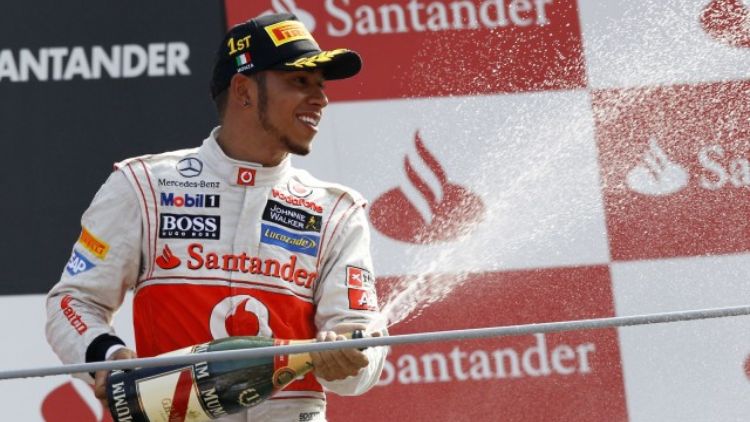 Lewis Hamilton was fortunate to join the sport in a team that was competing right at the front. Hamilton joined McLaren in 2007 and was put straight into a car that was capable of race wins and podiums. He achieved this with nine podiums in a row in his first nine races in the sport. Most importantly he was able to achieve four race victories that season, kicking off a series of seasons where he was at least able to achieve a single race win which is still ongoing today. One of the worst cars Hamilton faced during his six seasons with McLaren was the 2009 machine.
The new regulations of that year meant that McLaren were far less competitive than they had been a few years ago. Hamilton scored two wins despite having perhaps the third fastest car. Hamilton made a shock move to Mercedes for 2013. The team that had finished fifth in the championship the season before and had scored just three podium finishes. Hamilton did get a single race win he needed in Hungary. So Hamilton has raced a few poor cars in his career but has always been able to win races. So is 2022 his worst car yet? After the Canadian GP, Hamilton commented that the Mercedes car was so bad and even went as far as to say that the car was undrivable and the worst car he's had in his career.
Risk And Reward
So far in 2022, George Russell has been the top performer at the Mercedes Team. This is down to the fact that on the face of it Russell has been super consistent he hasn't finished outside of the top five all season so far. There have been many theories regarding the reasons why Hamilton has been slower on average. Many of these have suggested that Hamilton has gone for significantly different setups and has been taking different specifications of car in order to gather a huge amount of data.
They even treat the races as a testing session to help the Mercedes team figure out their problem faster and subsequently solve it for the second half of this season and beyond. There's definitely some truth in this. Earlier this year it was seen that Hamilton was carrying additional sensors with a light under his Mercedes car which would have added weight to a probably already overweight race car. This will have helped the team in their efforts to understand their challenge and understand why the porpoising was happening in the first place.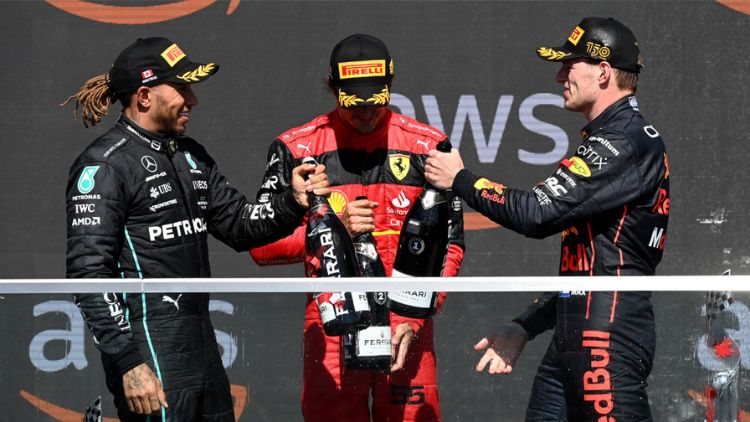 In Baku, Hamilton was slower than Russell. Toto Wolff claimed that Hamilton was running a different specification of floor, a part of the car that the team appeared to be focusing most if not all of their development efforts to improve. So perhaps Hamilton has been sacrificing himself when it comes to the team's performance. While giving Russell the opportunity to get up to speed in his new team. This does not mean that George Russell is a bad driver by any means. As for the risk and reward for Mercedes, in Canada, Hamilton commented on how disappointing his car was. But in qualifying, there was rain, which meant they could be more competitive and then it was in the race that the team proved that they could fix the problems.
Hamilton was talking about the team changing the setup after Friday. And the car went from being very stiff with the rear end stepping out in the corners to a car with some understeer which was more to the driver's liking. So the team have clearly gained enough insight from the season so far to enable them to know where to go with the setup whenever they have an understanding of the problems the drivers are experiencing. So it's a positive sign that perhaps the work done earlier in the season by Hamilton may have set them up for success.
Will Hamilton Keep Hold Of His Record?
Mercedes got off to a poor start in 2022. But with the hard work of the team and the dedication from the drivers they're definitely in a better place now than they were at the start of the year. There will be at least one opportunity for Mercedes over the rest of this year based on the cost cap. Mercedes should have more resources to spend on this year's car development than Red Bull and Ferrari purely based on the fact that they've had fewer retirements and fewer reliability challenges so far.
So once they get the flaw and the porpoising under control they may well be able to unlock some more performance in that car. There's lots to come in this season in terms of grid drops for engine replacements and that will surely enable the Mercedes cars to get themselves further up the order and challenge the top teams. Either way with developments, they may well be more competitive next season so if there are just a handful of opportunities for Mercedes, there must be a question of which driver may grab that chance.
Hamilton is a trusted driver who we all know is capable of achieving those race wins. But for Russell to achieve his first win in this year despite all of the challenges the team have faced, it could well set him up for a great career for Mercedes. We still have half a season's worth of tracks remaining. So it's quite possible for Hamilton to keep extending his record of at least one win  in each season, looking at how well Mercedese is solving its problems.