Anime has been widely getting even more popular over days really, and finding sites with regular updates and the ones that are safe can be stressful, especially for the ones that are just getting started.
Anywhere outside Japan, it is a challenge to find their choice of anime just because it may not be available in their region. But don't you worry, We are here to help you find the best-suited website to cater to your taste in anime, manga, etc. Here are some of the best websites where you can watch anime for free in 2023.
1. Crunchyroll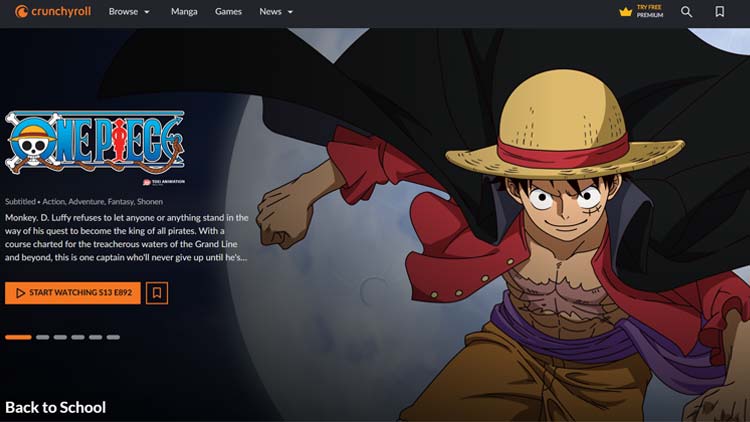 This is one of the oldest streaming websites for anime and possesses licenses to many popular animes and mangas, regularly updates information regarding anime, and also offers exciting anime-related merchandise for fans. It also provides no-ads streaming services at an affordable rate for whoever wants it.
Features:
It is one of the best anime sites which offers anime on demand.
You can add reviews to the animation series you have watched.
It is an ad-supported anime-free website.
The portal is VPN-friendly and supports multiple languages
Website Link: https://www.crunchyroll.com/
2. Zoro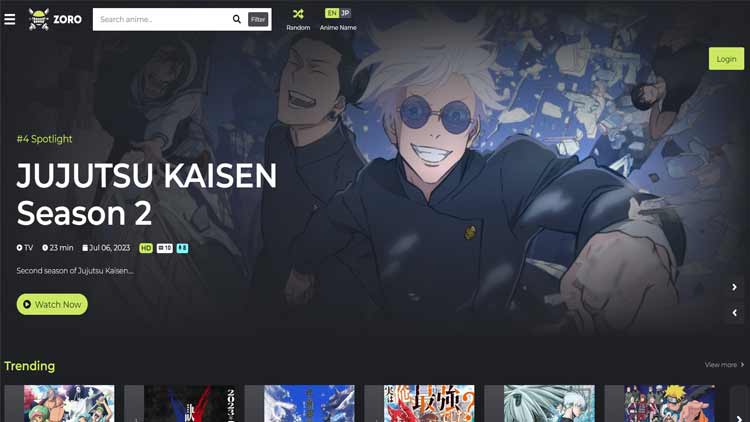 Zoro offers top-class collections in different genres, hailed as one of the best anime websites. You can watch anime free in different categories without paying a dime. It streams high-quality videos for all available episodes. The catchy interface even makes it ideal to find your favorite and new series.
Features:
You can search for ongoing, upcoming, and most-watched movies with ease.
It allows to filter episodes by season, quality, year, language, and genre.
It is free to stream for everyone.
Website Link: https://zorox.to
3. Aniwatch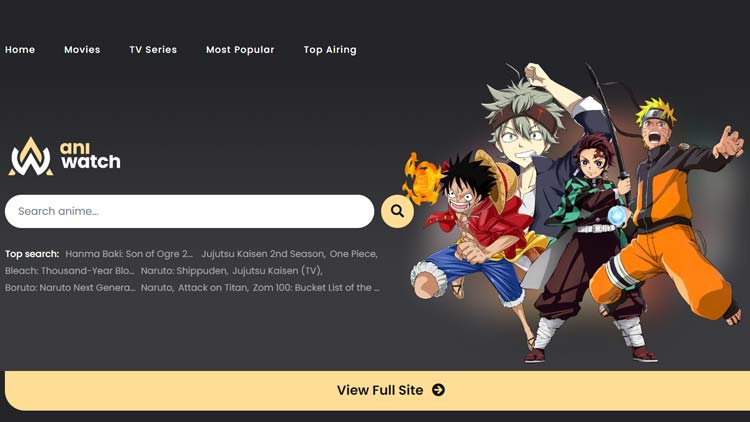 If you like a sleek and easy-to-use interface with numerous categories, including action, comedy, drama, games, and more. , then the aniwatch is going to be a great place for you to binge-watch some of your favorite anime shows.
Most of its streamed contents are in high-quality, which is 1080p. The best thing about this website is that it allows you to watch subbed and dubbed versions of any anime without registering or paying.
Features:
Multiple genres of anime with subtitles and dubbing are available on this website.
It offers comprehensive navigation and displays the schedule of the upcoming anime series.
It is free to stream for everyone.
Website Link: https://aniwatch.to
4. Anime Heaven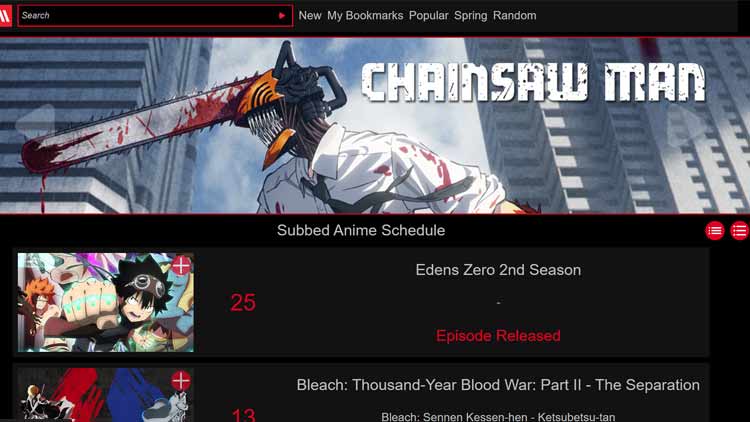 This website is another library of anime for all the anime fans and lovers, just like the rest of the websites mentioned above it hosts tons subbed as well as dubbed anime of all genres for free — even the new ones like Attack on Titan.
It is preferred by anime lovers worldwide regarding video quality, loading speeds, and content availability. You can easily adjust the video quality from 340p to 1080p as per your connection speed.
Features:
This website does not pop any ads while playing any video.
It offers a mobile-friendly interface to watch anime movies.
Allows you to download and watch it offline.
Website Link: https://animeheaven.me/
5. Anime Planet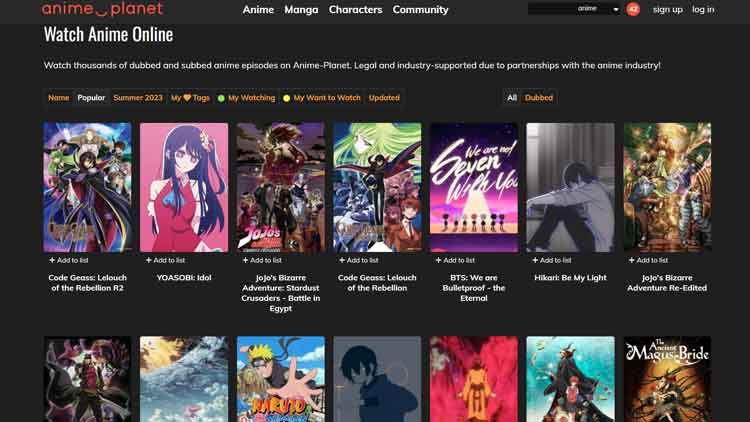 Anime-Planet is a platform that allows you to watch anime online for free. It helps you to create your anime list and provides you access to several other features like forums, news, character ranking, custom list, community etc along with smooth viewing of your choice of anime or manga. Some of the popular anime you can watch here are Pokemon, Naruto, Hikari: Be My Light, etc.
You can find shows by choosing what genre they belong to, what country they belong to, whether it is a movie or a tv show, etc.
Features:
It offers animation recommendations with low ad interruptions.
It provides you with an anime lover community, custom lists, anime character rankings.
It is free to stream for everyone.
Website Link: https://www.anime-planet.com
6. Tubi TV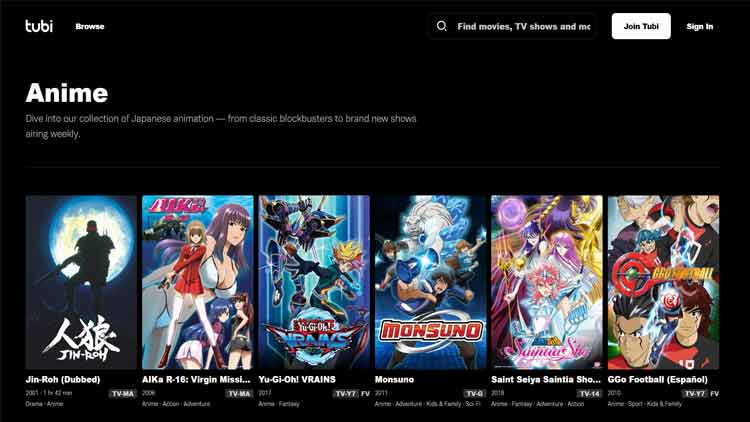 Tubi TV is one of the top choices among the free anime websites to look for. It has over 35,000+ TV shows and movies to binge-watch. You can search for animated movies, from classic blockbusters to new shows. In fact, you can stream 95+ channels on it for free. This anime portal has 250+ entertainment partners, a plus reward for anime fans.
This portal is multifunctional and ideal for anime fans to find exceptional content in no time.
Features:
It allows you to Bookmark the series and movies you want to watch later.
It offers a mobile-friendly interface to watch anime movies.
Its library possesses classic vintage anime shows and you easily view the most popular and recently added clips.
Website Link: https://www.anime-planet.com
7. Gogoanime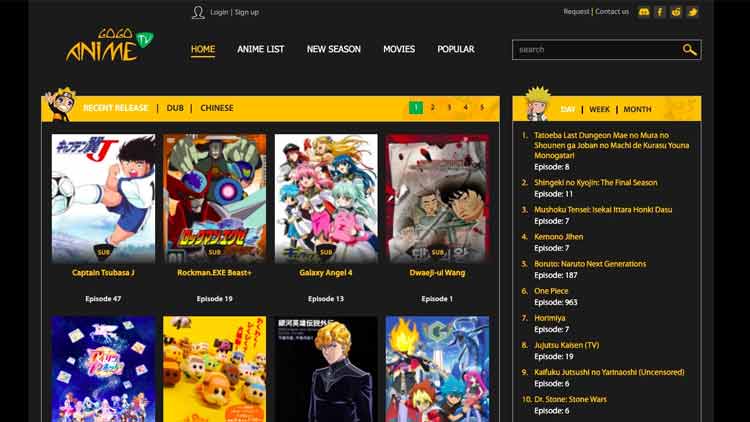 Just like Zoro, Gogoanime is another popular pirate anime site that lets you watch anime series and movies for free without signing up. All the latest animes are uploaded on time without delay and are organized in alphabetical order according to their year and month of release alongside popularity. You'll know which anime is trending and why. 
It does however have quite a few ads which might get annoying along with the website being a little slow.  Well, at least something better than nothing right? In case all the above website doesn't work for some reason don't work, gogoanime.mom has got your back!
Features:
Multiple genres of anime are available for free.
Users can also request certain series and movies to upload.
You can download episodes without any subscription.
Website Link: https://ww4.gogoanime2.org